Implant-Retained Bridges – Queen Creek, AZ
Replace Multiple Teeth Through Modern Solutions
Do you have a missing tooth? Are you missing multiple consecutive teeth? You may have noticed that once a tooth goes missing, the gap only continues to grow. Basic functions throughout your day, such as chewing, grinding, and even speaking, can start to become more difficult. Thankfully, not only can dental implants work to fill the gap in your smile, but they can be combined with dental bridges to ensure your tooth replacement is truly comprehensive. This ensures that your smile stays strong and healthy for many years. Call our dentists at Queen Creek Dental Care today to set up a consultation!
Missing Two Consecutive Teeth?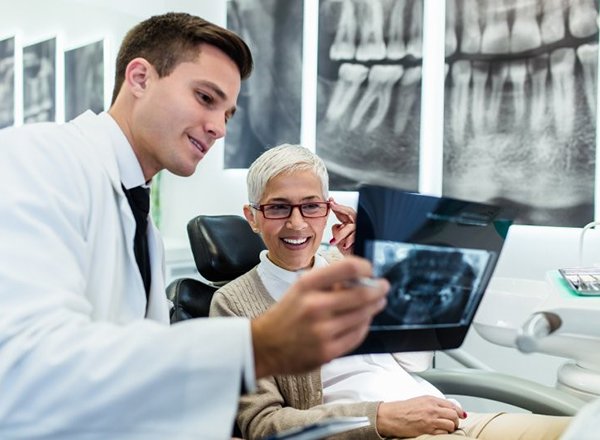 When you're missing one tooth, you may be able to put off treatment for a little while as you make adjustments to your diet. Once two consecutive teeth are missing, it becomes increasingly important to seek out tooth replacement from a dental professional. To accomplish this, we fuse two dental crowns together and determine if we can effectively attach them to a single dental implant. In some cases, two implants may need to be placed depending on the bone tissue available.
Missing Three or More Consecutive Teeth?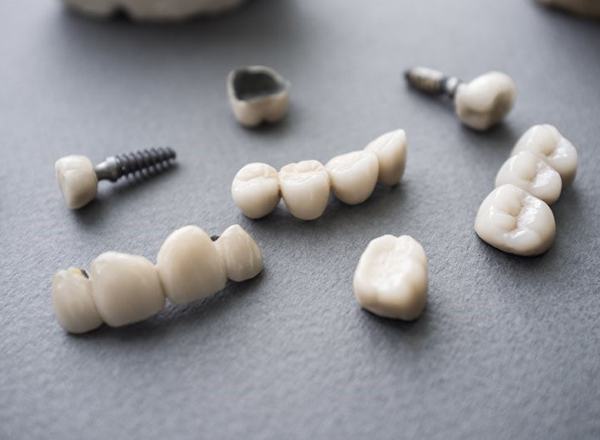 In a traditional dental bridge, a pair of dental crowns are attached to a single tooth in the center. The center restoration, known as a pontic, is designed to fill the gap, while the adjacent crowns are placed on top of modified teeth to provide stability. If you have three or more consecutive missing teeth, we can create a bridge that connects to a set of implants, rather than your existing teeth. This means you're essentially replacing three teeth, even though only two dental implants are integrating inside your jaw.
Need to Replace Multiple Teeth Throughout Your Arch?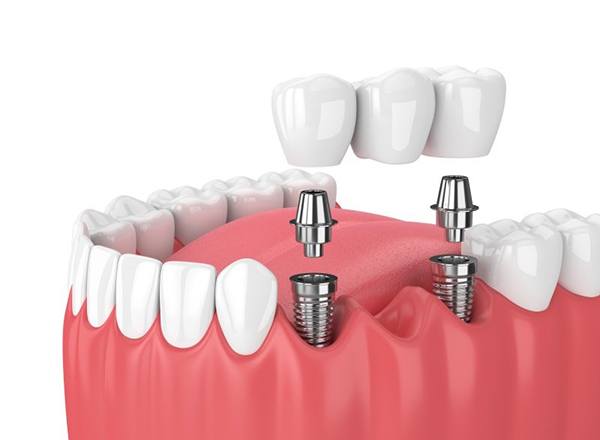 Are you currently missing teeth that are not right next to each other? Good news: you can still take advantage of dental implants, either through a bridge or a partial denture. While it can depend on your current oral health and the amount of bone tissue present, we may only need to place a couple of implants just to secure your permanent restoration. We'll confirm your eligibility once we complete a detailed consultation and evaluation of your mouth.
The Benefits of Implant-Retained Bridges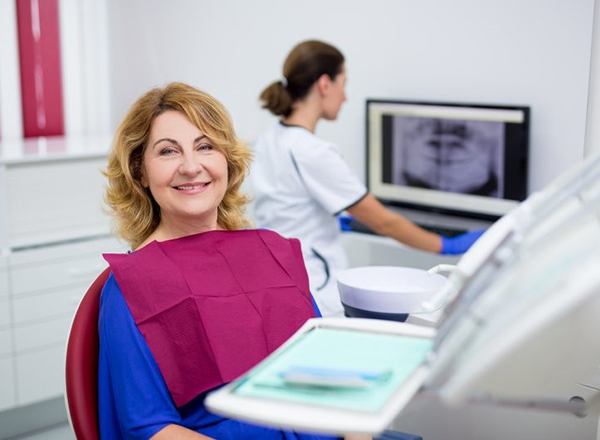 You can expect many advantages when opting for implant-retained bridges and partial dentures from a dentist in Queen Creek compared to traditional methods. For example:
Dental implants integrate with bone tissue, which ensures a stronger biting force
Your jaw bone gets the stimulation it needs to remain strong for many years to come
You don't have to remove tooth enamel permanently just to fill the gap in your smile
Your tooth replacement can last 30 years (and even longer) with proper at-home maintenance and routine dental exams and cleanings