About Queen Creek Complete Dental
Simply the Best Since 2005
When it comes to your family's smiles, you'll find absolutely everything you need right here at Queen Creek Complete Dental. An experienced and friendly dentist? Dr. Reza Jafari has been taking care of the East Valley since 2005. Comprehensive services? Our team is able to provide routine checkups, state-of-the-art dental implants, beautifying cosmetic services, and much more. Looking for a place you can take your children as well? Dr. Jafari is a father of two himself and welcomes both children and parents to our dental office. Read on below to learn why so many Queen Creek families have already made us their "dental home"!
All Ages Welcome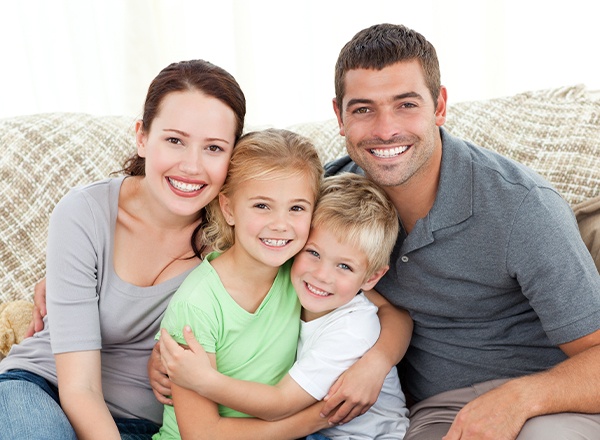 When it comes to your family's dental care, convenience is extremely important. Who has time to travel between different dental offices for Mom, Dad, and the kids? Here, your entire family is not only invited, but we'll also take the time to tailor everyone's care so it perfectly suits their unique needs and personality. We have the gentle touch that children need as well as the advanced services and technology that adults deserve. We can make sure that your entire family tree is filled with beautiful white smiles!
Privately Owned & Operated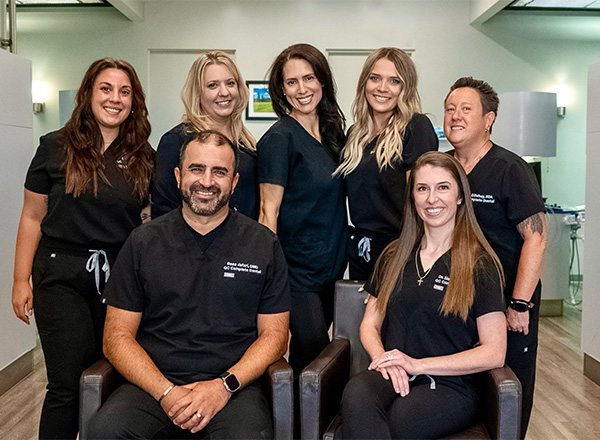 If you visit a corporate dental office, you're bound to see new faces at every single appointment, including the dentist! Queen Creek Complete Dental is proudly and privately owned by Dr. Jafari, so you can expect the type of one-on-one service that will make you feel like you're the only patient in the world. And, the same friendly people will greet you and get to know you over the course of your visits so you can feel right at home in our dental office.
State-of-the-Art Dental Office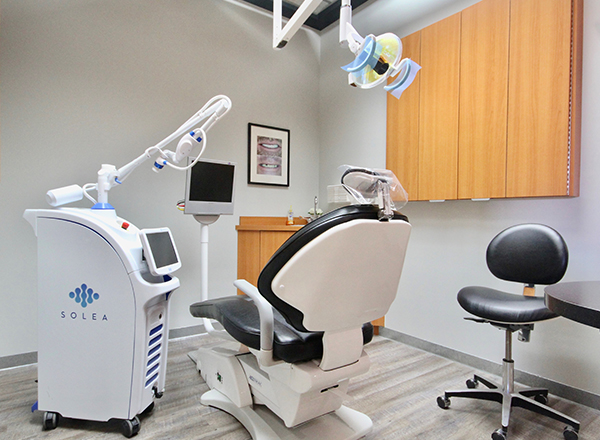 Dr. Jafari is one of the most forward-thinking dentists in the country. If there is a new instrument or technique that will improve the lives of his patients, you can trust he'll integrate it into our dental office. Right now, he's able to offer fast and pain-free laser dentistry, provide custom-made crowns in a single appointment, and even take X-rays that emit almost no radiation. Thanks to his commitment to progress, you'll experience the very best that dentistry has to offer whenever you come to see us.
Dental Emergencies Welcome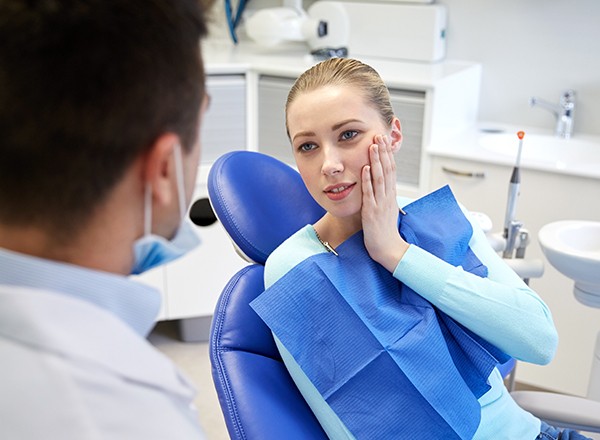 Life just doesn't go the way we want it sometimes. If you suddenly find yourself dealing with an awful toothache or dental injury, know that immediate, professional help is just a phone call away. Queen Creek Complete Dental is ready and able to accept emergency patients at a moment's notice, so if you or a family member ever need fast relief from severe dental pain, go ahead and contact our dental office. We'll more than likely be able to see you that exact same day!