CEREC Same-Day Crowns – Queen Creek, AZ
Protecting and Restoring Smiles in One Easy Visit
If you would prefer to have your smile fully restored in one single visit, Dr. Jafari can deliver with CEREC Same-Day Crowns. At Queen Creek Complete Dental, we use special CAD/CAM technology, to create custom-made restorations that are durable, functional, and completely natural, all while you wait. There's no need to schedule a follow-up appointment when having a CEREC crown placed. As a same-day dentistry, we know your time is precious, so we'll be happy to design, create, and place your dental crown safely, effectively, and in a timely manner, so you can be on your way. Contact us to schedule an appointment and find out more about this truly unique restorative solution.
Why Choose Queen Creek Complete Dental for CEREC Same-Day Crowns?
Achieve a fully restored smile in one visit
Expert dental professionals who are highly-trained
Customized restorations that look and feel completely natural
What Are CEREC Same-Day Crowns?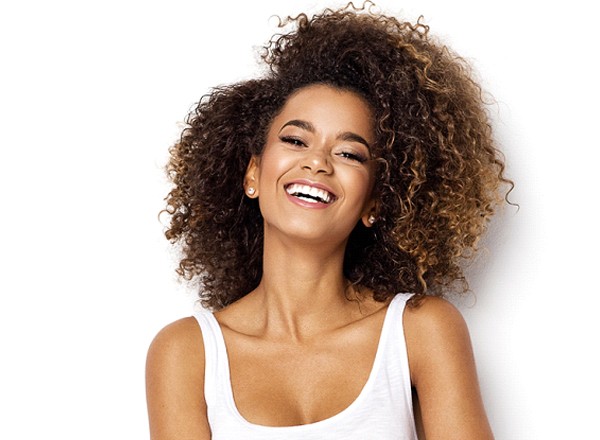 CEREC same-day crowns are just like traditional dental crowns only they're designed, created, and put into place in just one visit. Not only are these custom-made restorations natural in appearance, as they're matched to your original tooth color, size, and shape, but they are also strong, durable, and fully functional, allowing you to enjoy your brand new smile without worrying your crown will suddenly fall off.
CEREC crowns are metal-free, so you feel confident knowing there are no harmful toxins being placed into your mouth or body.
What Are the Benefits of CEREC Crowns?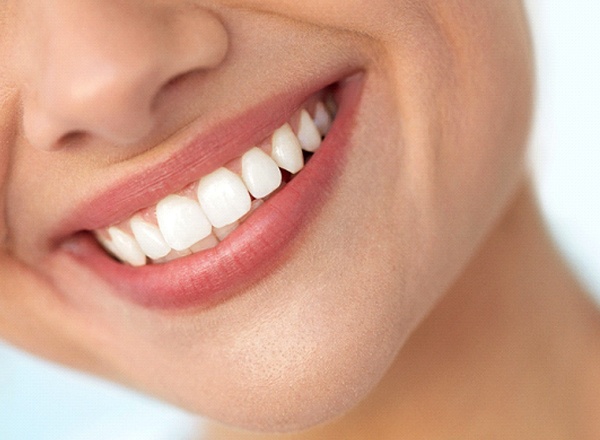 Apart from the fact that CEREC crowns are a revolutionary restorative solution, these same-day restorations offer patients the opportunity to achieve a healthier smile in less time. Additional benefits include:
There is no need for temporary crowns since your custom-made restoration is made in-house, in a single visit to our office.
You save time and money on driving back and forth to the dentist's office. Since everything is done during one appointment, you won't need a follow-up to have a permanent crown placed.
You'll receive the same durable dental crown as you would if you were having a traditional crown put into place.
When Would a Dentist Recommend It?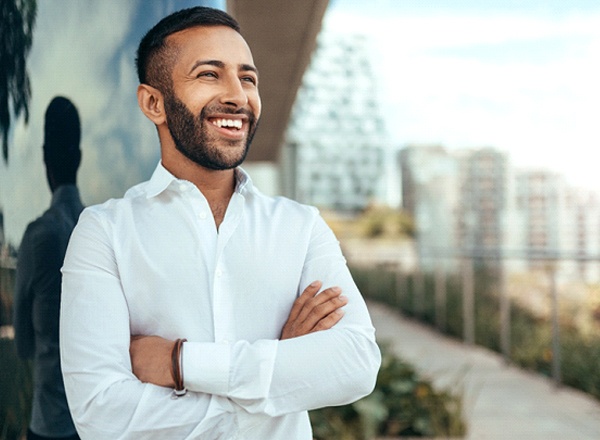 CEREC crowns are great for individuals who have severe decay or damage to a particular tooth. It's also possible that Dr. Jafari would recommend a CEREC crown because you have a cavity that is too large for a filling to fix, or you have a tooth that is weakened as a result of too many dental procedures. Any time a particular tooth has difficulty staying intact and the structure is being compromised, a crown will be necessary in order to save it from extraction.
How Does CEREC Work?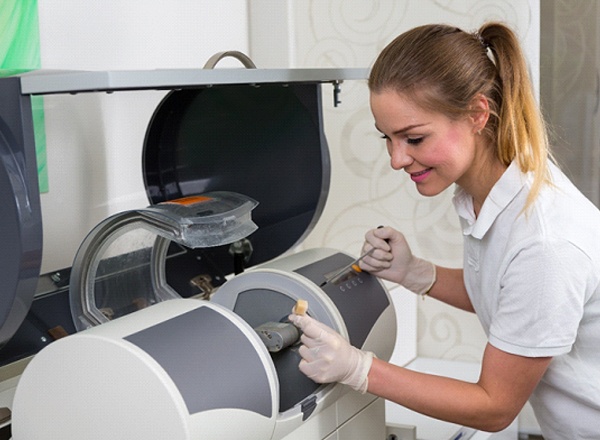 The process to receive a CEREC same-day crown is quite simple. First, Dr. Jafari will begin by examining your oral cavity and looking closely at the tooth in question. If the structure is healthy enough, a filling may suffice; however, if not, a CEREC crown might be necessary. Once you've decided to move forward with CEREC, he will administer local anesthesia to prepare your tooth. This will include cleaning out the decayed portion and filing it down to ensure the crown fits properly over the natural tooth.
Using a digital impression system with CEREC technology, your dentist in Queen Creek will scan your mouth and images will begin to appear on a nearby monitor. Within minutes, a fully 3D impression of your smile will be visible to both you and Dr. Jafari. This process eliminates the need for cold dental putty and instead, produces more accurate and precise images for a high-quality restoration.
Once the tooth is properly designed and ready for creation, a piece of ceramic is placed into an in-house milling unit, complete with the correct shade, size, and shape.
After a few minutes, your crown will be ready for placement and Dr. Jafari will polish it before bonding it into place.
What is the Cost for CEREC Crowns?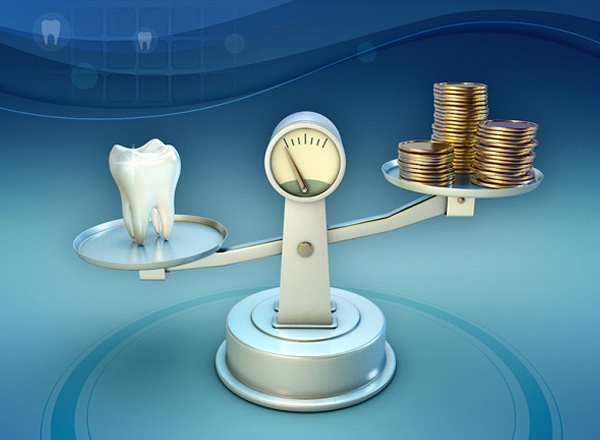 Each patient is different, so each CEREC crown can vary in price. Surprisingly, this type of restoration only costs a few hundred dollars more than a traditional dental crown, but your location, dentist, and materials used can all play into the overall cost of your customized restoration. It's best if you check with your dental insurance to find out how much this type of treatment will cost you out of pocket, but on average, you could pay anywhere between $500-$1,500.