Invisalign® – Queen Creek, AZ
Clear, Removable Aligners for Straightening Teeth
Traditional braces aren't right for everyone. Many adults and older teenagers would rather not deal with uncomfortable, unsightly metal brackets and wires that sometimes remain in the mouth for up to three years. With Invisalign® clear aligners, Dr. Jafari and Dr. Ferreira can offer patients an orthodontic treatment that won't be easily noticed by others and won't get in the way of meals and regular cleanings. Call Queen Creek Complete Dental today to learn more and take the first steps towards a beautiful grin.
Why Choose Queen Creek Complete Dental for Invisalign®?
Customized Treatments
Improved Aesthetics
Convenient Removable Aligners
How Invisalign Works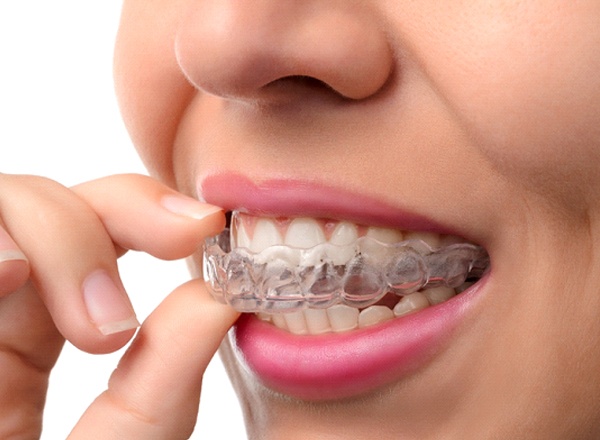 After taking a 3D scan of your teeth, Dr. Jafari or Dr. Ferreira will develop a treatment plan, and an appropriate number of clear plastic aligners are made. The first aligner will be worn for at least 20 to 22 hours every day over the course of about two weeks; then you'll start using the next aligner in the series, and the process will repeat until your teeth have reached their ideal position. Checkup appointments are needed every six weeks or so in order to confirm that the treatment is proceeding as planned; there are situations where you may need to continue wearing your current aligner for longer than originally thought.
Indications for Invisalign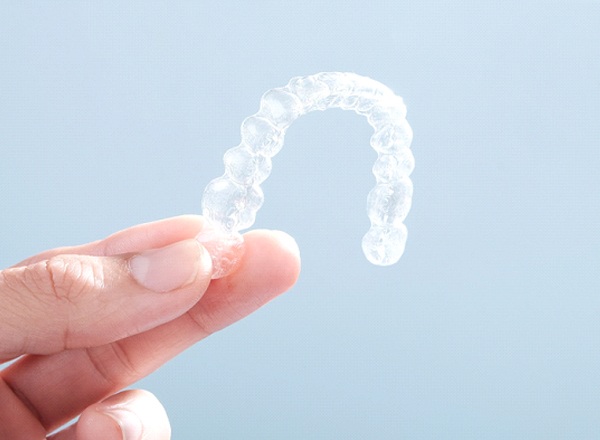 Using Invisalign isn't just about improving your appearance; it's about solving certain orthodontic issues such as the ones listed below.
Crowded Teeth
Adjusting your teeth with Invisalign can give them the space they need to line up properly, making it easier to reach every surface of the enamel with a toothbrush or dental floss.
Spaces Between Teeth
Are you worried about the gaps in your smile? You'll be able to close them with Invisalign, which will also prevent food particles from getting caught in these spaces.
Bite Alignment
Overbite, underbite, and crossbite can all lead to jaw pain and worn-down teeth. You can correct your bite with Invisalign depending on the severity of the problem.
Benefits of Invisalign Orthodontics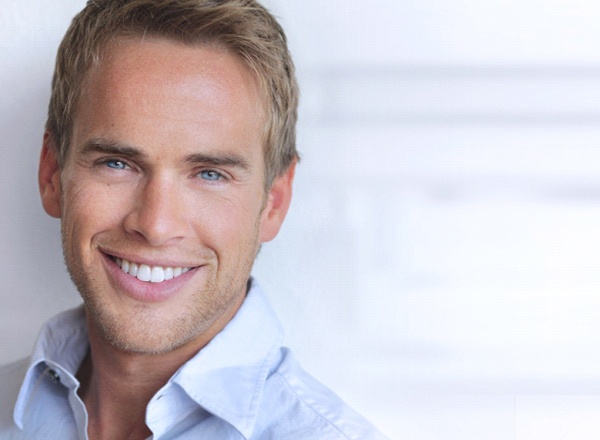 Shorter Treatment Time: The exact length of any orthodontic treatment depends on the patient, but Invisalign tends to work faster than traditional methods. While braces may need to be worn for 24 to 36 months, Invisalign treatment can be completed in about a year.
Improved Appearance: Eyes will be drawn to your braces whenever you speak, chew, or smile. But if you have Invisalign aligners instead, most people won't even realize you have an orthodontic appliance.
Comfort: The smooth plastic surface of Invisalign is gentle on the gums and the other soft tissues in your mouth, so you won't experience the irritation that metal brackets and wires cause.
Convenience: Your aligners can be removed whenever you eat or brush your teeth; no need to make major changes to your diet or your oral hygiene routine!
Cost of Invisalign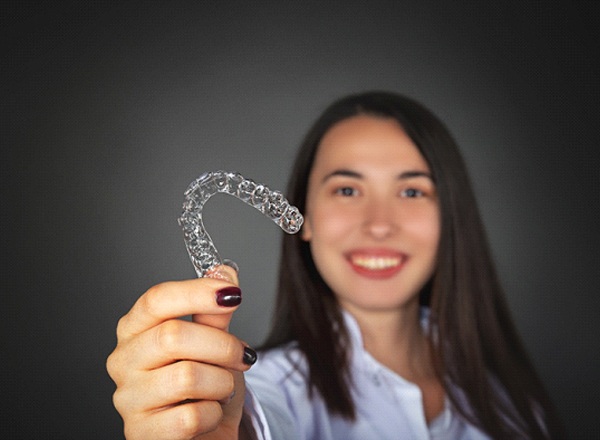 The price of your Invisalign treatment depends on the number of aligners you receive – and that in turn can vary based on what kind of corrections you need as well as your own compliance and your age. Dr. Jafari and Dr. Ferreira can help you figure out the most precise cost possible during a consultation.
Frequently Asked Questions – Invisalign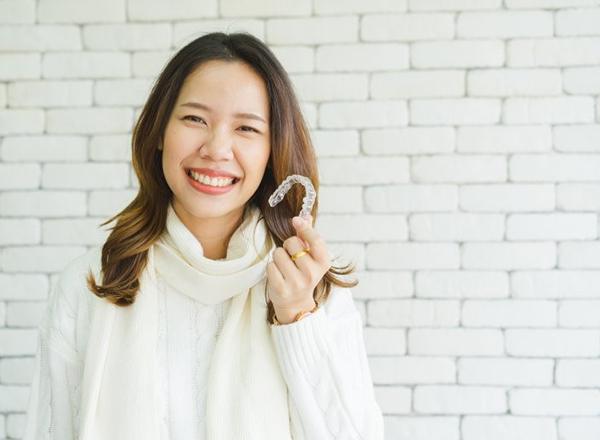 In the past couple of decades, Invisalign has become more and more popular with teens and older adults alike. With all of the benefits it has over traditional orthodontics in Queen Creek, it's not hard to see why. Due to this rise in popularity, there has also been an increase in the number of common questions and concerns about this treatment. To help you make a more well-informed decision regarding your smile and oral health, we've answered some frequently asked questions about Invisalign in the section below.
What Can I Expect After I'm Finished with Invisalign Treatment?
Even after wearing the aligners for more than a year, it can take a while for your teeth to get adjusted to their new positions. To prevent them from shifting back and negating your treatment, you will most likely have to wear a retainer for some time once you're done with Invisalign. In most cases, your retainer will be a clear plastic tray that actually looks and feels very similar to the aligners. You'll wear the retainer at least 20 hours a day for a few weeks or months, depending on our recommendations. After a certain amount of time has passed, you'll probably be able to switch to only wearing it at night.
How Do I Keep My Aligners Clean?
Failing to clean your aligners regularly can cause food debris and bacteria to accumulate, resulting in unsightly stains and an increased risk of cavities. Fortunately, keeping the trays clean is easy.
Every time you remove them to eat, gently rinse them off with cold or lukewarm water. Don't use hot water since it can change the shape of the aligners. At least once a day, scrub the trays clean with a toothbrush and clear antibacterial hand soap.
Is Invisalign Treatment Painful?
Any time your teeth are exposed to enough force to make them move, your mouth is going to be a little sore. This is especially true in your first week of wearing the aligners. The good news is that once you get through the first few days, the rest of your treatment should be smooth sailing by comparison.
To minimize discomfort, it may help to begin wearing your aligners right before bed. That way your teeth will grow more used to them as you sleep. You can also take an over-the-counter pain reliever like ibuprofen as needed. While you might be sore or sensitive, Invisalign in Queen Creek shouldn't cause outright pain. If it does, call us as soon as possible.
Will Invisalign Affect How I Talk?
Most patients report speaking with a slight lisp for the first few days of Invisalign treatment. This is because your tongue needs some time to get used to the fact that the aligners are taking up space in your mouth. However, it shouldn't take more than a week to start speaking normally again. You can speed this process along by repeatedly saying words with a lot of "s" sounds, like "sixty-six."