Emergency Dentist – Queen Creek, AZ
Immediate Care is Just a Call Away
When medical emergencies strike, calling 911 seems like the right choice. But what if you have a dental emergency, like a severe toothache or knocked-out tooth? We recommend that you call Queen Creek Complete Dental. Our dentistry team and emergency dentist in Queen Creek will strive to see you right away so we can alleviate pain and repair dental damage without delay.
Why Choose Queen Creek Complete Dental for Emergency Dental Treatments?
Emergency Patients Usually Seen the Same Day
Dentist with More Than 16 Years of Experience
State-of-the-Art Instruments Deliver Faster, More Comfortable Care
How We Treat Dental Emergencies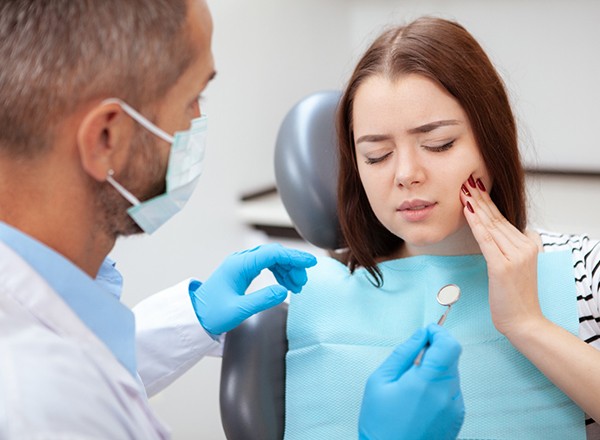 The process of treating a dental emergency varies from patient to patient. Generally speaking, though, it can be divided into four main steps:
Emergency appointment: After you've called our practice and explained your situation, we will make time to see you as soon as possible, preferably on the same day when we can. During your call, one of our team members can help you figure out the best way to protect your teeth and manage your pain at home.
Emergency Exam: During your appointment, we will carefully examine your teeth and capture the necessary X-rays to narrow down the extent and nature of your dental issue(s). We will also prioritize putting a stop to your immediate pain.
Review Findings: We'll explain what we found during our examination and let you know what treatments we recommend. Before we ask you to agree to a treatment plan, we'll explain how long it can be expected to take as well as the estimated price.
Get the Care You Need: Whether you need a crown, a filling, or another dental treatment, we'll work to relieve your discomfort and restore your overall oral health quickly.
The Most Common Dental Emergencies
Primarily, the best thing you can do in any dental emergency is reach out for professional help as quickly as possible. This is true whether you're dealing with a serious infection or physical trauma. Calling us will enable our team to give you first-aid tips over the phone and schedule an appointment to see you immediately. Below are some examples of dental issues that often require urgent care.
Understanding the Cost of Dental Emergencies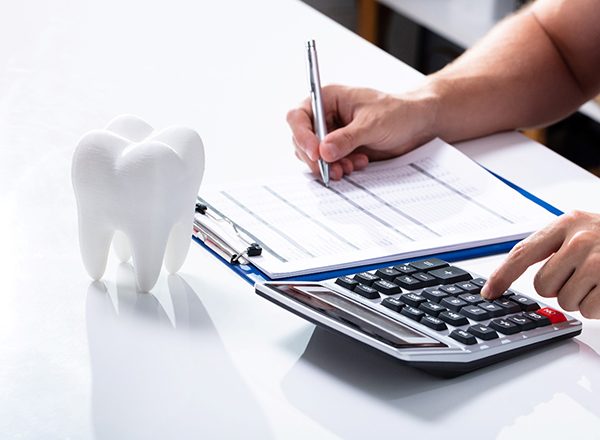 If you're experiencing a dental emergency, don't avoid seeking out treatment because you don't think you'll be able to afford it. This will inevitably lead to more pain and dysfunction, and it will increase the chances that a complicated/costly procedure will be needed to fix it. Addressing a problem as early as possible is best for both your smile and your wallet. Plus, our flexible payment options help patients balance high-quality care with a reasonable budget. We accept all insurance plans and provide financing, and you can even sign up for our own In-House Savings Plan.
Keys to Preventing Dental Emergencies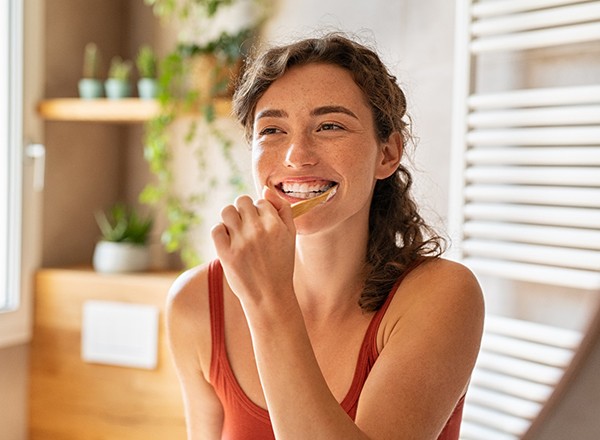 The best way to handle any emergency is to avoid it altogether, and these simple habits will ensure your teeth stay nice and safe:
Sports are certainly fun, but they can wreak havoc on your teeth if there is an accident. Be sure to wear a mouthguard every time you play!
Your teeth are strong, but not invincible, so don't chew on hard items like ice, popcorn kernels, pens, pencils, or fingernails. This can wear them down to the point of breaking.
If you can't get a package open, go grab the scissors before using (and potentially chipping) your teeth.
Brush and floss every day and get regular dental checkups and cleanings. This type of ongoing care will largely prevent the small problems that can turn into big emergencies later.