Dentist Near Gilbert
Everything You Need Just Around the Corner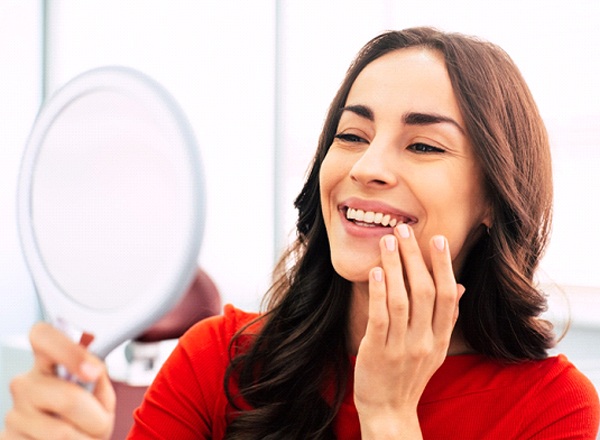 Whether you're single and fresh out of school or already have a job and children, one truth remains the same: modern life is busier than ever. It can be tough to find time to take care of yourself, especially when it comes to your dental health. That's why at Queen Creek Complete Dental, we strive to provide everything our patients and their families need under one roof. From our wide range of services to our personalized approach with each patient, you'll enjoy the very best when it comes to speed and quality at every visit, and you'll have a gorgeous, healthy smile to show for it! Read on below to learn why our practice is more than worth the short trip from Gilbert.
A Different Type of Dental Care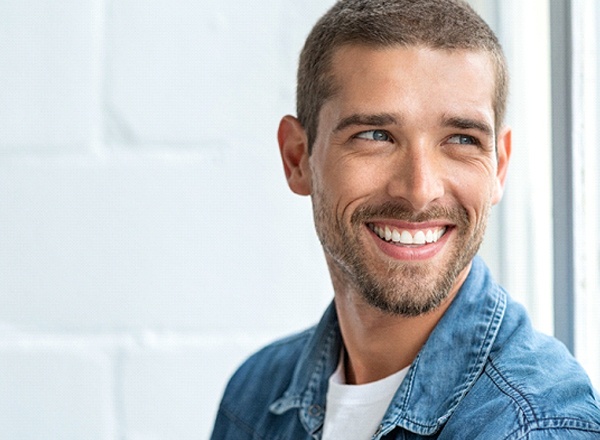 Privately-owned and operated, when you come to Queen Creek Complete Dental, you'll never be just another number on a chart. From our team at the front to Dr. Jafari and Dr. Ferreira in the back, each member of our staff will treat you like an old friend from the moment you step through our doors. In addition to this friendly service, we're also ready to provide absolutely anything you and your loved ones need using the latest technology.
Our state-of-the-art facility is not only beautiful to look at, but our advanced instruments also enable us to provide extremely comfortable and effective care in record time. Whether your child is coming in for a checkup or you need a tooth replaced, we'll have you in and out before you know it, and your only thought will be "That's it?" as you walk out our doors with a smile.
Your One-Stop Shop for All Things Dental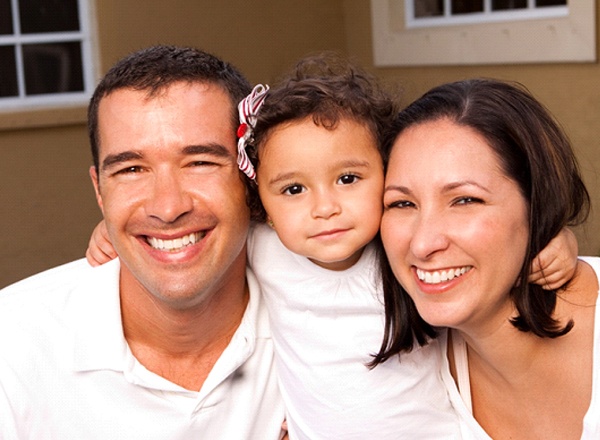 We truly have you covered here at Queen Creek Complete Dental. Our comprehensive menu of services includes:
Checkups, Cleanings, & More: Our preventive services will help stop minor dental issues before they ever start, keeping your mouth healthy and your care costs low as the years go by.
Children's Dentistry: Have a growing smile or two at home? We're great with young patients and can safeguard their teeth while keeping them comfortable at every appointment.
Emergency Dentistry: Bad toothache? Chipped tooth? Knocked-out tooth? Whatever the situation, just give us a call, and we'll see you right away (usually the same day)!
Restorative Dentistry: When decay or damage has affected your smile, we can use the latest techniques and strongest materials to provide a repair that looks great and can be trusted to last.
Dental Implants: For missing teeth, nothing brings them back better than dental implants. We can perform the entire procedure in-house to help you close any gaps for life.
Cosmetic Dentistry: Want whiter teeth? Ready to get rid of noticeable gaps? Our cosmetic services will ensure you always feel confident and camera ready.
Orthodontics: With Invisalign, you can discreetly straighten your teeth and not have to endure a mouthful of metal. The only thing people will notice are your gorgeous results!
Our Friendly Dental Team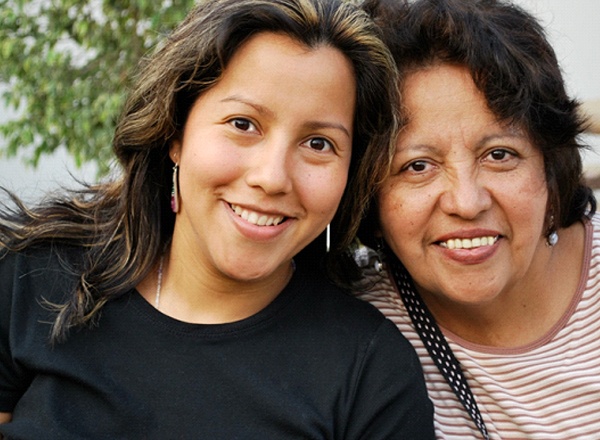 Every member of our team is here to make your life easy when it comes to taking care of your teeth. Beth or Kelsie will check you in nice and fast at the front, Amy or Melinda will help you get settled into the dental chair and ensure you're comfortable, and Corie will make your teeth feel like a million bucks after a cleaning. From there, Dr. Jafari or Dr. Ferreira will ask you a simple question, "What brought you to our office today?" Based on your answer, they'll come up with a personalized treatment plan designed to maintain, repair, or enhance your smile. With us, everything we do is about you, and we'll help you feel right at home starting at your first visit.
How to Find Us
We're a short 15-minute drive south from SanTan Village. Just hop on S Santan Village Pkwy and take it all the way to E Germann Rd. Turn left, and then make a right at S Power Rd. After you cross E Queen Creek Rd, take your first left, another left, and then right. Our practice will be on your right. If you see Little Caesars Pizza or Safeway Bakery, you've gone too far (feel free to grab us a bite while you're there!).
Schedule an Appointment Today
Numerous Gilbert families have already made us their dental home, and we can't wait to show you why. If you have any questions about our practice, our flexible payment options, or if you're ready to schedule an appointment, contact us today.