Cosmetic Dentistry – Queen Creek, AZ • Gilbert, AZ
Come Get Your Dream Smile
You don't have to be a Hollywood star to get cosmetic dentistry. For most patients, simply fixing small flaws like noticeable stains and chips are enough to bolster their confidence and make them feel great about their appearance. Of course, if you're hoping to dramatically transform your smile, Dr. Jafari is more than capable of doing that, too! From minor touch-ups to complete makeovers, you'll find it here at Queen Creek Complete Dental
Why Choose Queen Creek Complete Dental for Cosmetic Dentistry?
100% Custom Smile Makeovers
Fix Multiple Flaws at Once with Porcelain Veneers
Digital Imaging: See Results Before Treatment Even Starts
Porcelain Veneers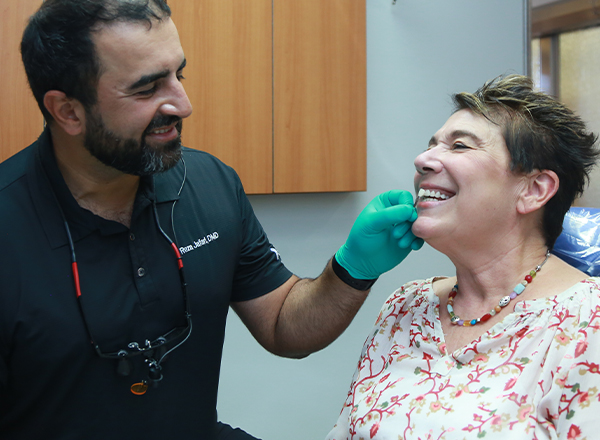 From stains to chips to cracks to gaps and more, there are very few dental imperfections that can't be addressed with porcelain veneers. For this treatment, the teeth are covered with thin sheathes of dental ceramic, allowing a patient to change the shape, size, color, and spacing of their most prominent teeth however they want. In most cases, it only takes two appointments to have a set custom-made and bonded to the teeth to create a beautiful result.
Learn More About Porcelain Veneers

Metal-Free Restorations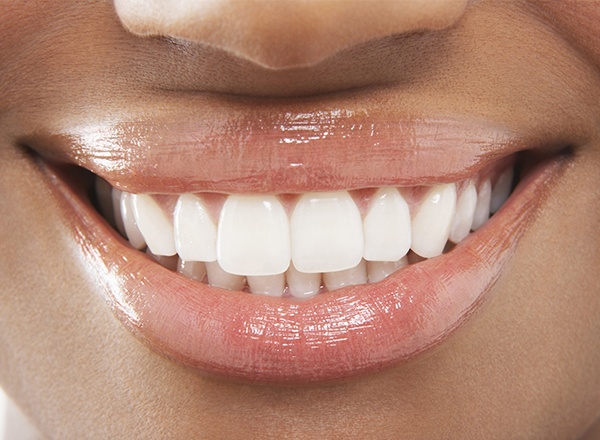 When patients come to see Dr. Jafari to get a crown or filling, he won't simply place a metallic-looking restoration into their smile and call it a day. Instead, he offers 100% porcelain crowns and SonicFill composite fillings that both look natural and can be trusted to last for decades. In the end, this is the kind of dental work that looks nothing like dental work and is able to improve a patient's health and enhance their appearance at the same time.
Direct Bonding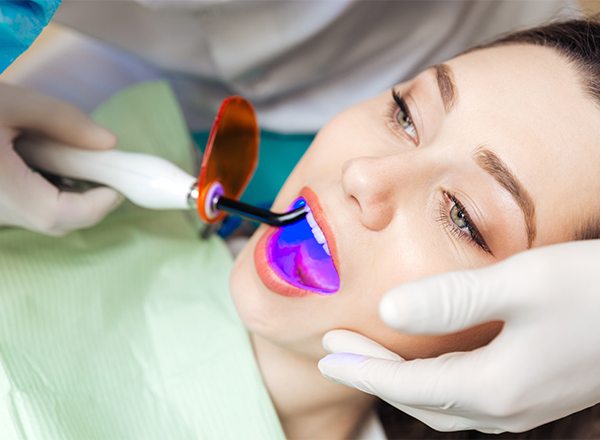 For minor chips, stains, and gaps, direct bonding can take care of the problem quickly and affordably. Dr. Jafari simply covers the imperfect tooth with a composite resin, and he uses this to reshape the enamel and hide the flaw. When he's finished, the patient gets to approve the final look, and then the material is hardened with a curing light. After that, it should last for years.
At-Home Teeth Whitening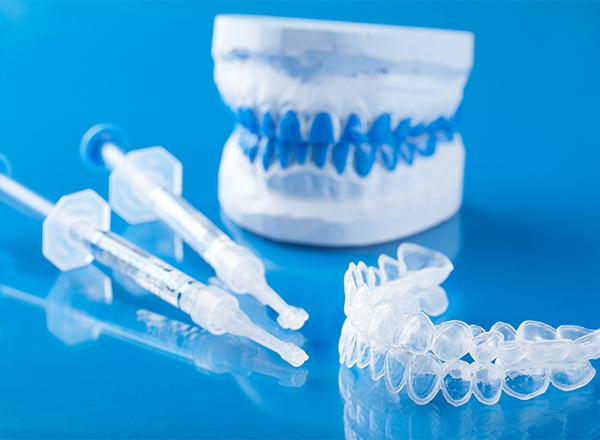 Having the flexibility to whiten your teeth at home is great, but most kits at the store are simply too weak to deliver noticeable results. If you really want to get rid of stains caused by coffee, wine, or tobacco, Dr. Jafari can give you a professional kit custom-made just for you. It will consist of mouth trays as well as a bleaching gel that is much more concentrated than anything you can buy on your own. You'll just need to use the kit daily for about two weeks to make your smile six to eight shades brighter!
Gum Recontouring/Crown Lengthening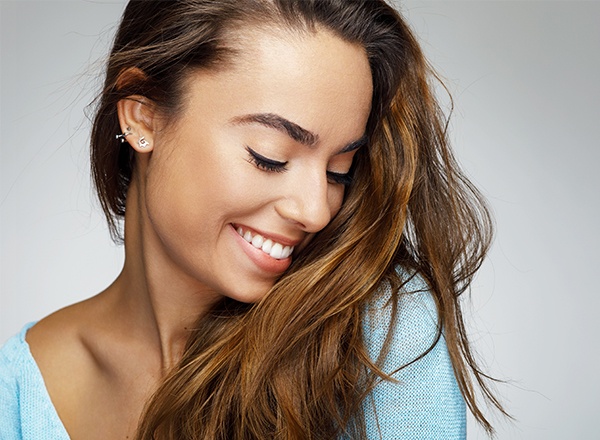 Whenever you smile, do you always see more gums than teeth? Do your teeth look short because of your gum line? Using a Solea dental laser, Dr. Jafari can comfortably remove excess tissue and reshape the gum line to help your teeth appear longer. The instrument cauterizes and sanitizes the tissues as it works, making post treatment swelling and bleeding practically non-existent. In a single appointment, a patient can achieve a perfectly balanced smile.
Smile Makeovers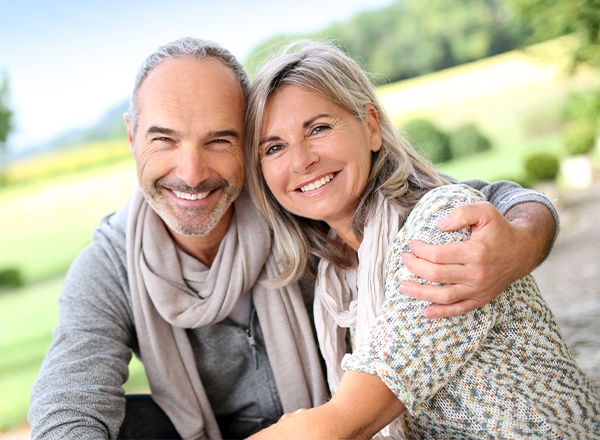 If there are multiple things you would like to change about your smile, Dr. Jafari would be happy to help you figure out the best way to achieve your goals. Using your input and multiple procedures, he can change many aspects of your teeth to create your dream look. Along the way, he can address any longstanding dental problems as well so that your new smile looks as good as it feels.
Digital Imaging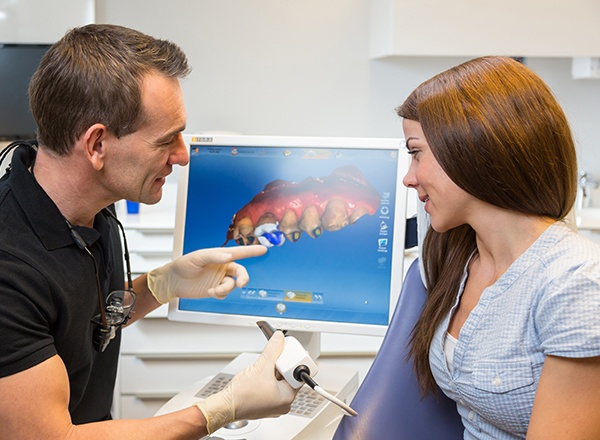 Want to know what you'd look like after getting teeth whitening? Porcelain veneers? A smile makeover? Our team can show you without touching your teeth thanks to digital imaging. We simply take a picture of your smile, and then we use software to edit it to show you how a specific procedure will change your appearance. This way, you can work side by side with Dr. Jafari to design your ideal smile. Once the edited image is "perfect," he can get to work turning it into a reality.