Solea Laser – Queen Creek, AZ
Ready for the Future of Dental Treatment?
If you haven't heard or experienced laser dentistry before, you're definitely in for something special. At Queen Creek Complete Dental, we care deeply about making our patients more comfortable and their treatments easier to complete. That's why we've opted for including the Solea Laser into many of our current dental treatments! This advanced piece of technology is designed to provide precision treatment, reduce post-operative symptoms, and ensure more successful outcomes overall. Consider the benefits and treatment options our dentists use with the Solea Laser below!
What is the Solea Laser?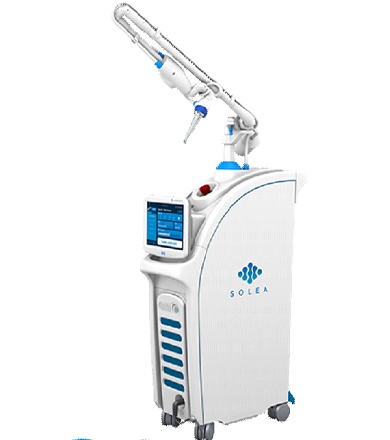 Unlike other dental lasers, the Solea laser operates in a very unique way. It is a CO2 laser that emits a very specific wavelength, allowing it to be used for all forms of oral tissue. Whether you need treatment performed on the gums or on the teeth, it can be extremely beneficial. In order to maintain the wavelength, a highly advanced computer keeps it in check for the most accurate treatment possible.
While laser dentistry has technically been around for a long time, it is only recently entering dental offices around the country for many. Queen Creek Complete Dental works hard to remain on the cutting edge of dental technology, and we believe the Solea Laser can improve the dental experience for all patients.
What are the Benefits of Using a Dental Laser?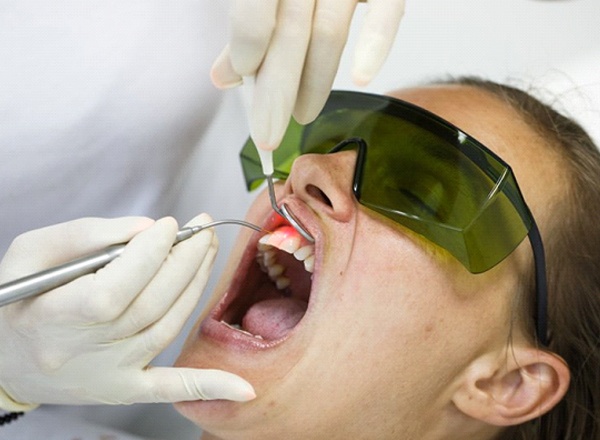 If you or your child is particularly frightened by the idea of a dental tool's vibrations or loud noises, you'll be relieved to hear that the Solea laser is sure to make you feel much less anxious. Overall treatment is far more comfortable and less likely to trigger negative stimuli associated with dentistry.
Since the laser cauterized all wounds following contact, there is much less bleeding involved and your healing time is greatly reduced. Since it has greater precision, it also helps us retain more healthy tissue, making it ideal for conservative dentistry.
Finally, treatment with the Solea is generally much faster, so you don't have to sit nearly as long in the dental chair. If you want to get your treatments done as soon as possible, the Solea Laser can make a big difference.
What Treatments Can be Performed?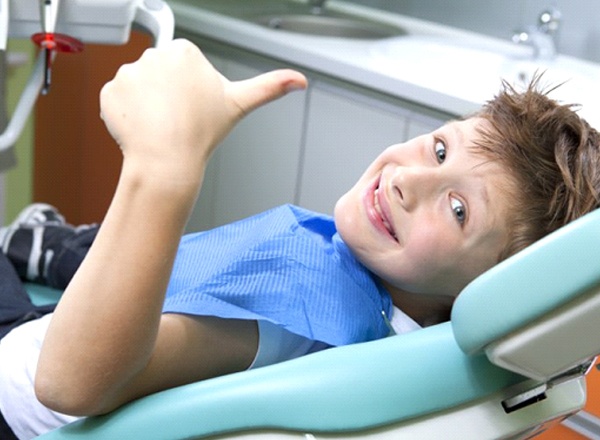 The Solea Laser can be used for a variety of dental treatments, including:
Preparing a tooth for a dental filling (i.e. removing small portions of enamel)
Removing oral sores more quickly
Shaping a tooth so a crown (or other restoration) can be placed on top of it
Treating gum disease and removing diseased and dead portions of gum tissue
Cosmetic treatments like gum recontouring
Removing excess tissue (i.e. frenectomies)
Keep in mind that our dental laser is incredibly versatile, which means it can be used in more circumstances than you might initially think. As we go over your treatment plan, we'll keep this technology in mind in the event that it can make your next treatment more comfortable.