Restorative Dentistry – Queen Creek, AZ
Recover Your Teeth, Recover Your Smile
Do you have a few cavities or chipped/broken teeth that need to be repaired? This isn't anything to be ashamed of, as absolutely everyone needs a little smile maintenance from time to time (including people who brush and floss every day!). Using fillings, crowns, and state-of-the-art technology, Dr. Jafari is able to offer restorative dentistry in Queen Creek that is high-quality, long-lasting, and attractive. To start getting the care you need and deserve, contact us today.
Why Choose Queen Creek Complete Dental for Restorative Dentistry?
CEREC: High-Quality Crowns in Just 1 Appointment
Reverse Years of Damage with a Full-Mouth Reconstruction
Tooth-Colored Fillings Make Cavities Disappear
What if I Do Nothing?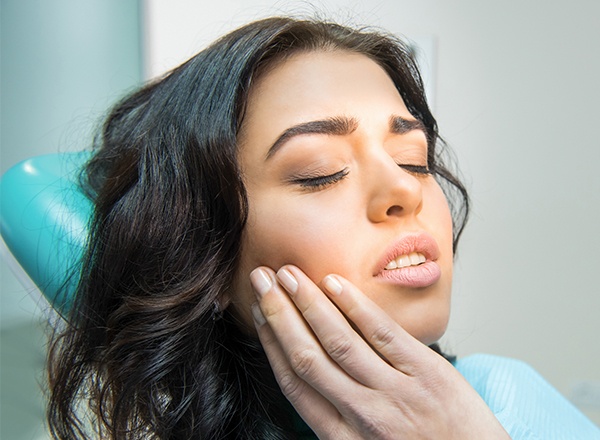 Even if you just have one decayed or damaged tooth, simply ignoring it will lead to much bigger headaches down the line. Cavities will only grow larger and affect more teeth, and chipped/cracked enamel will eventually break altogether, leading to even more pain. By repairing your teeth as soon as you can, you're protecting yourself from larger issues in the future. You're also lowering the risk that you'll need a costly procedure to fully address your problem.
Dental Crowns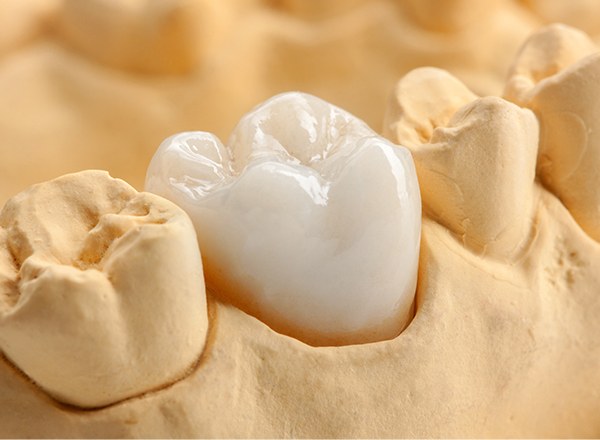 Whether you have a large cavity, a cracked tooth, or a sizeable chip, a dental crown can bring back the tooth's original strength and confidence. Crowns are tooth-shaped restorations designed to look and function just like the real thing, and they are fitted over the top of compromised teeth to protect and renew them at the same time. With crowns, Dr. Jafari is able to replenish even severely damaged teeth in most cases, keeping a patient's smile healthy and whole.
Tooth-Colored Fillings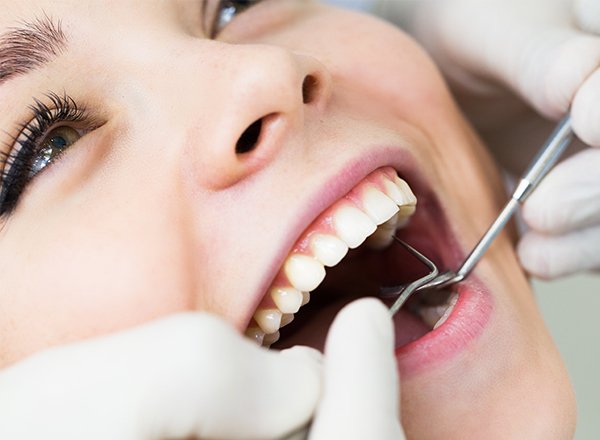 Small cavities can be taken care of in one quick visit using a tooth-colored filling. Unlike traditional silver fillings, these are made of a composite resin, which is a plastic and glass-based material. In addition to being strong and flexible, it also comes in a variety of shades that can be matched to a patient's enamel, ensuring the restoration seamlessly blends into the smile.
One Visit Dental Restorations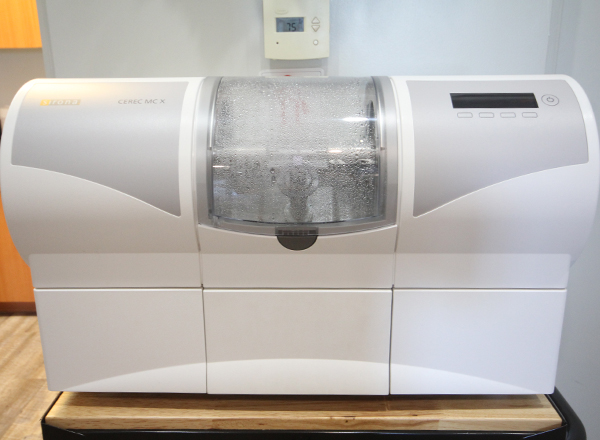 With CEREC technology, Dr. Jafari is able to provide high-quality, custom-made porcelain crowns in just one streamlined visit. Traditionally, getting a crown consisted of visiting a dental office at least twice and spending weeks with an unreliable temporary. At Queen Creek Complete Dental, Dr. Jafari can now digitally scan your tooth, design your crown, mill it here in-office, and then place it in your mouth while you sit and relax in the treatment chair. This technology offers the ideal blend of convenience and quality.
Full-Mouth Reconstruction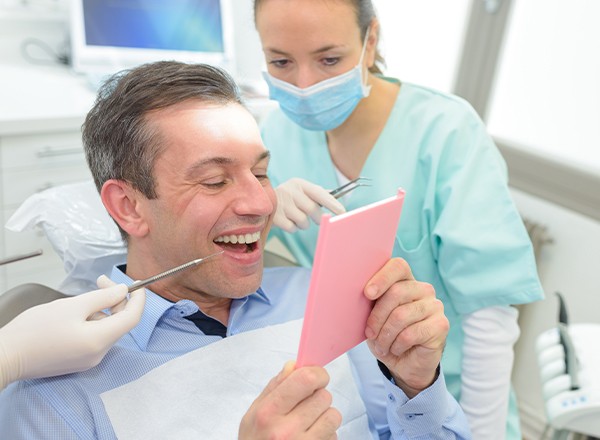 Has it been a long time since you've been to the dentist? Has neglect, fear, or an accident left you with a mouth that hurts and a smile that makes you feel self-conscious? If so, Dr. Jafari wants you to know that there is hope. After giving you an exam, he can come up with a personalized treatment plan that uses multiple procedures all working together to address each of your problems at the same time. In the end, your oral health will be restored, and you'll also have a reinvigorated set of teeth you'll be eager to show off.