Root Canal Therapy – Queen Creek, AZ
Stop Your Toothache with a Root Canal
Many patients are worried when they hear the words "root canal," but thankfully, this procedure's bad reputation is greatly exaggerated. In fact, Dr. Jafari uses this treatment to regularly stop the worst toothaches and preserve natural teeth. If you're dealing with severe dental pain that only seems to be getting worse, contact our dental office today to get the relief you need with root canal therapy in Queen Creek.
Why Choose Queen Creek Complete Dental for Root Canal Therapy?
Laser Technology Makes Every Procedure Painless
Emergency Patients Seen Right Away
Care That is Fast, Efficient, & Always Done Right the First Time
Why Would You Need a Root Canal?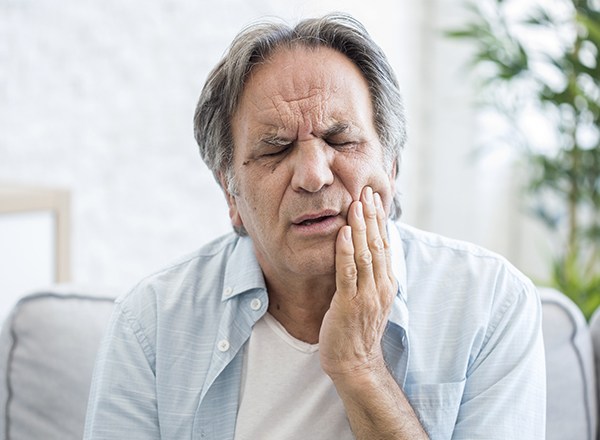 Inside all of your teeth is a small amount of soft tissue called the dental pulp. Among other things, it contains what is essentially the nerve of your tooth. As you can imagine, should it become infected or damaged, this can lead to quite a bit of dental pain. With root canal therapy, Dr. Jafari is able to remove the pulp, alleviate discomfort, and build the tooth back up using a custom-made restoration. In the end, the treated tooth can be trusted to look and function like normal for many years to come.