Tooth Extractions – Queen Creek, AZ
How We Remove Problem Teeth
Nothing looks as good or is as strong as the teeth we are born with, which is why Dr. Jafari works so hard to help his patients preserve their natural teeth for life. Sadly, in cases of severe damage or decay, often the only option is to remove a problematic tooth before it causes even more issues. Thankfully, this procedure is very precise and comfortable here at Queen Creek Complete Dental, and Dr. Jafari can also replace teeth with high-quality reconstructive solutions if necessary. Whether for yourself or your child, he's able to take the stress out of tooth extractions in Queen Creek so patients can get the care they need without unnecessary worry.
Why Choose Queen Creek Complete Dental for Tooth Extractions?
Patients in Pain are Seen Right Away
Dental Lasers Make Every Procedure Comfortable
Kind, Friendly, & Highly-Experienced Team
Why Would You Need a Tooth Extraction?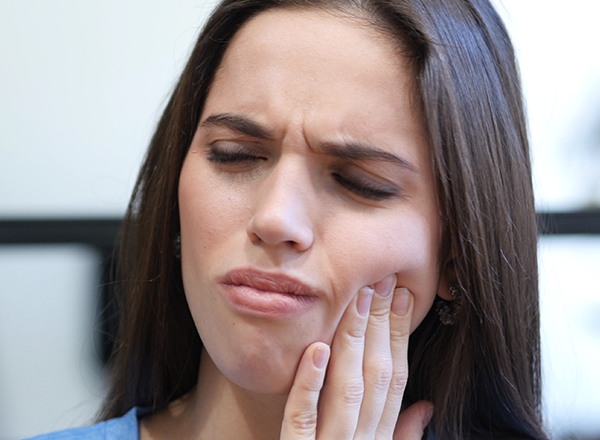 Dr. Jafari normally only recommends a tooth extraction as a last resort after he has exhausted all other restorative options. He may suggest that a tooth be removed if:
It is severely decayed, and the infection is starting to spread to the neighboring teeth.
Physical trauma has broken the tooth to the point that it can't be repaired with a filling or crown.
It has several fillings and is on the verge of breaking.
Periodontal (gum) disease has weakened the bone needed to hold the tooth in place.
A patient needs more room in their mouth to fit a new denture.