Replace Missing Teeth – Queen Creek, AZ
Chew Better, Speak Better, Feel Better
Your teeth are extremely important to your quality of life, and their loss can result in various concerns and difficulties. Suddenly, certain foods can't be eaten, speech is less clear, and smiling in photos may even be out of the question. If you're tired of working around your missing teeth every single day, Dr. Jafari is ready to offer a custom-made solution that will restore your bite and confidence at the same time. To learn more about your options for replacing missing teeth in Queen Creek and start rebuilding your smile, contact us today.
Why Choose Queen Creek Complete Dental to Replace Missing Teeth?
Start-to-Finish Dental Implant Restorations Available
Digital Technology Helps Patients Replace Teeth in Record Time
Able to Reverse Any Degree of Tooth Loss
What Happens if I Do Nothing?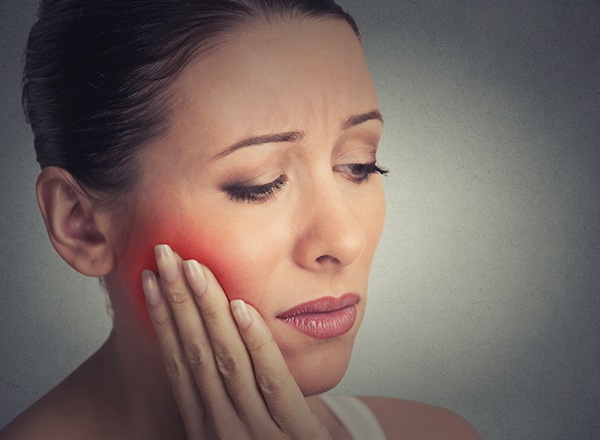 When a tooth goes missing, this is often just the beginning of a patient's problems, because the jawbone in the area will slowly start to atrophy over time. This can cause the nearby teeth to shift and misalign. It can also remove support from the facial muscles, leading to a more aged appearance. Patients with untreated tooth loss are also at a much higher risk of developing gum disease, which in itself can lead to even more missing teeth! The wisest approach is to restore any absent teeth as soon as possible to prevent this extremely harmful chain reaction.
Dental Bridges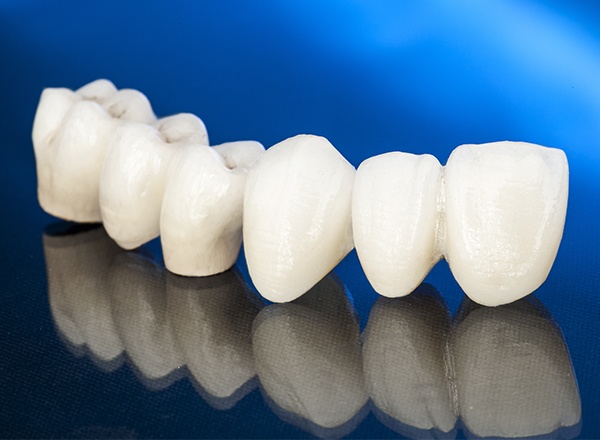 For patients who want a quick and reliable way to replace one to three missing teeth in a row, dental bridges have long been a go-to solution. Dental crowns are fitted over the teeth on either side of the space in someone's smile and then attached to additional crowns which literally bridge the gap. Not only are our bridges extremely lifelike in appearance, but they are designed to be sturdy as well, enabling our patients to eat whatever they like with complete security.
Dentures & Partial Dentures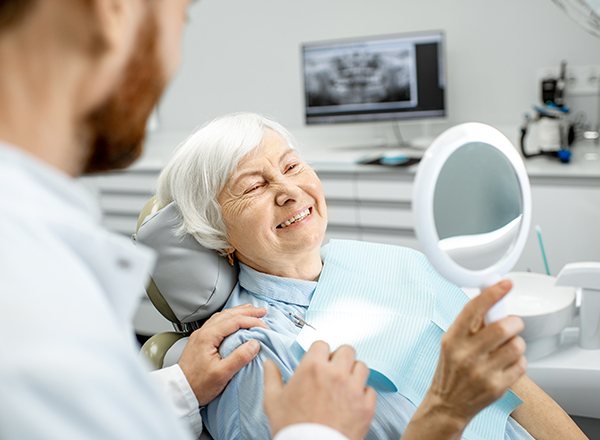 Dentures have been helping people replace several missing teeth for generations, and thankfully, the prosthetics of today are much more comfortable, natural-looking, and durable than ever before. Dr. Jafari can design a denture that's specially made for an individual patient's mouth so that it has an excellent look and fit. Partial dentures are ideal for those who still have some healthy teeth, while a full denture can bring back an entire arch at once.
Learn More About Dentures and Partials
Dental Implants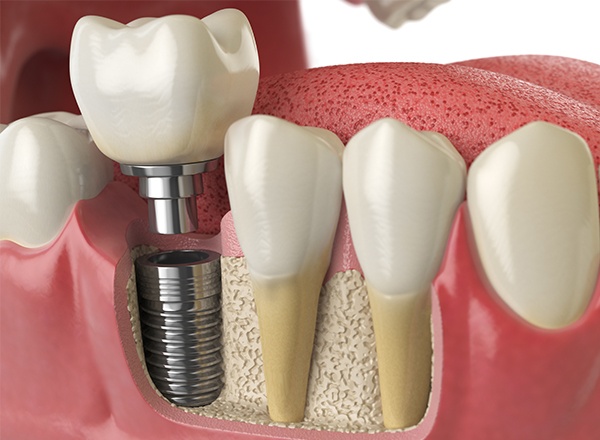 While our team can't turn back the clock and bring your natural teeth back, dental implants offer the next best solution. They are the only replacement that brings back an entire tooth from root to crown, creating something that looks, functions, and endures just like a real tooth. Thanks to Dr. Jafari's experience and commitment to technology, he's able to both place and restore implants right in our East Valley dental office, enabling patients to renew their smiles effectively, efficiently, and comfortably.