Wisdom Tooth Extractions – Queen Creek, AZ
How We Make Wisdom Teeth Disappear
While most of the permanent teeth tend to come in between the ages of six and 13, there is one set of stragglers that usually erupts during the late teens or early twenties. These are the wisdom teeth or the third set of molars, and unfortunately, they're likely to cause problems. Due to their large size and late arrival, there often isn't enough room for them in the mouth, leading to overcrowding, higher risks of infection, and more. The only solution in most cases is to simply remove them, which is a service we kindly offer here at Queen Creek Complete Dental. Now, patients in the East Valley can get the specialty care they need in a comfortable atmosphere with wisdom tooth extractions in Queen Creek.
Why Choose Queen Creek Complete Dental for Wisdom Tooth Extractions?
State-of-the-Art Dental Office
Happy to Treat Adults & Teens Alike
Dentist with 16 Years of Experience
What to Expect During a Wisdom Tooth Extraction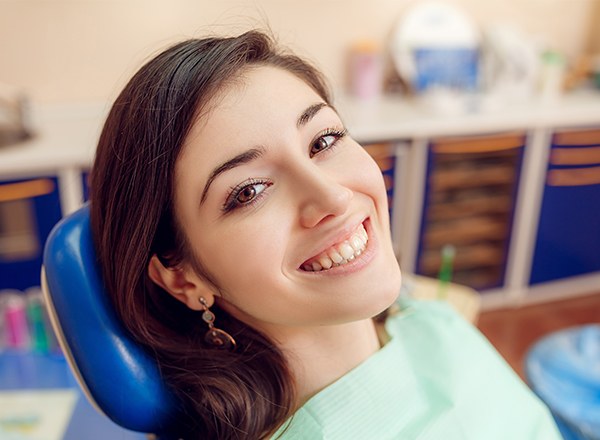 If you or your child is experiencing issues that you think are due to the wisdom teeth (most notably pain and sensitivity towards the back of the mouth), we recommend scheduling an appointment with Dr. Jafari. He'll perform a brief exam, and if he determines that the teeth need to come out, he'll schedule the procedure in the near future.
Because the wisdom teeth usually have to be removed before they are fully erupted, they often call for a surgical extraction, in which a small amount of gum and bone tissue needs to be removed before the tooth itself can be safely removed. The procedure can be completed in a single appointment, and with the help of mild pain medicine, most patients are back to feeling normal in less than a week.