Advanced Dental Services & Technology – Queen Creek, AZ
True 21st Century Dental Care
In order to provide the highest-quality care possible, you need to have the right instruments, which is why Dr. Jafari is constantly researching, training, and investing in new technology for our dental office. Because of this, he and our staff are able to consistently find problems early, diagnose them quickly, and treat them comfortably before they can cause our patients any major headaches. Read on below to learn more about our modern offerings and how they can help you feel more comfortable in the treatment chair.
TMJ/TMD Therapy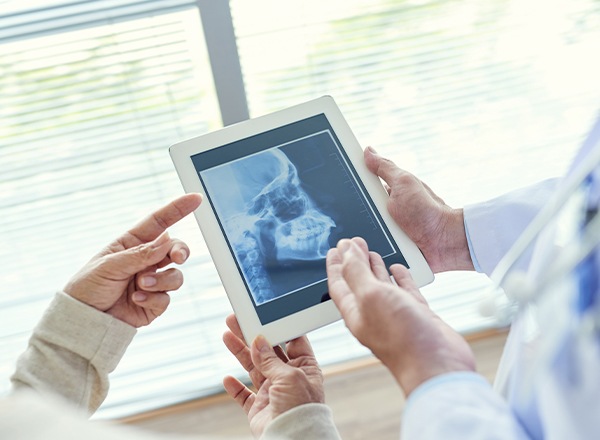 If you suffer from constant pain in your jaw or chronic headaches, they might actually have the same cause: temporomandibular joint disorder, or TMD. The temporomandibular joint (TMJ) is the set of hinges that connects your jaw to the rest of your head, and this delicate collection of bone, muscles, and nerves can fall victim to strain due to an uneven bite, injury, or even arthritis. Thankfully, Dr. Jafari is able to diagnose this kind of problem and take care of it to rebalance the bite and provide long-term relief.
Learn More About TMJ/TMD Therapy
Oral Conscious Dental Sedation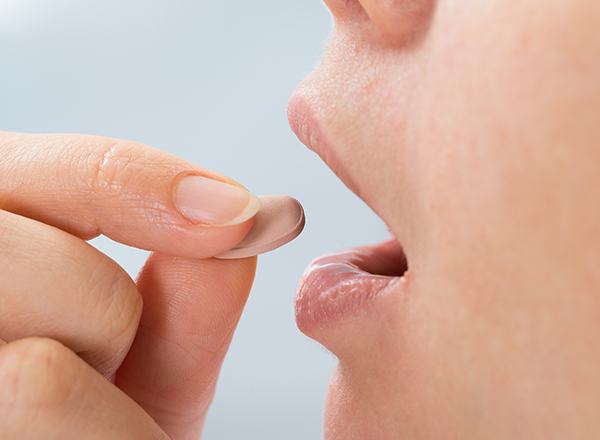 Does going to the dentist make you feel nervous? Have you avoided even basic care for years due to dental-related fear? If so, then oral conscious sedation can help remove the final barrier between you and your healthy smile. Dr. Jafari can prescribe you anti-anxiety medication to take at home on the day of your appointment so that by the time you arrive, you're very relaxed and at ease.
Intraoral Camera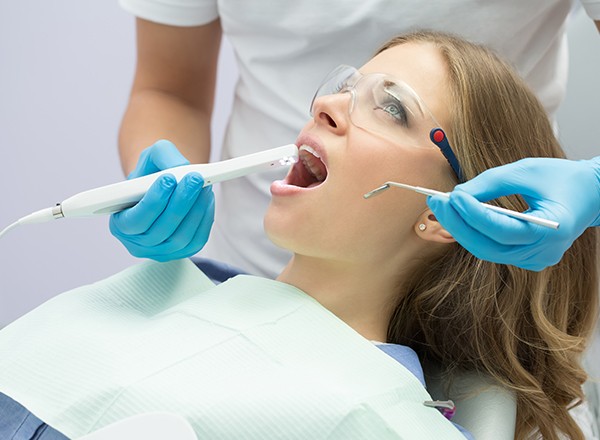 We use a Schick intraoral camera during our routine exams so we're able to see every part of the mouth in extensive detail. This small, pen-sized device allows us to take images of the oral cavity with ease, making it simple for our team to spot any potential decay or damage as early as possible. You'll also be able to go over these images with Dr. Jafari so you'll gain a better understanding of your dental health and treatment needs.
Digital X-Rays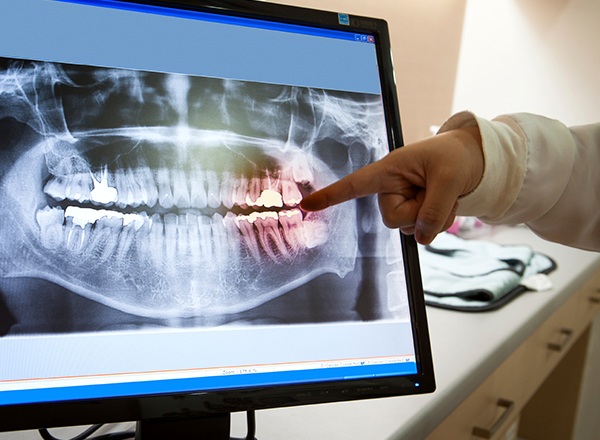 Did you know that most of your teeth's surface area is actually hidden beneath the gum line? To help us examine your smile, we use digital X-rays. Compared to traditional film, they're able to capture sharper images in just a fraction of the time, plus the process emits 90% LESS radiation as well. And, we can display the X-rays on a monitor right in the treatment room so that your overall experience is much more transparent and educational.
CT/Cone Beam Scanner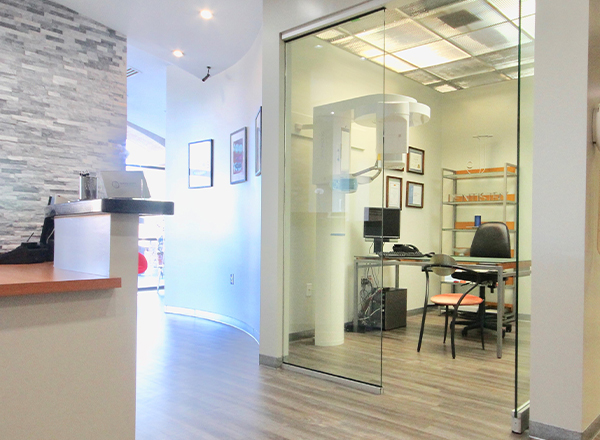 Our CT/cone beam scanner basically enables us to take a CAT scan of just a patient's head, which is very helpful when planning an involved procedure like dental implant placement. This not only helps us see the shape of a patient's mouth and jawbone, but it also reveals the locations of important blood vessels and sensitive nerves in the face that should be avoided. With this information, we can better plan treatment to maximize success and ensure a fast recovery.
Digital Impression System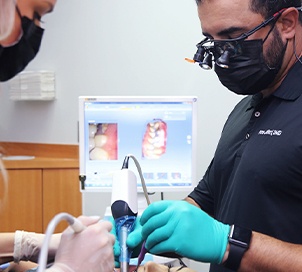 In the past, if we needed to create a model of a patient's teeth, they'd have to bite down into cold dental putty for up to five minutes at a time! Using our digital impression system with CEREC, however, we can now complete the process quickly and comfortably in just a few minutes. A small device simply scans the mouth, and on a nearby monitor, sophisticated software pieces the information together to generate a high-quality impression. It works perfectly the first time, every time.
Soft Tissue Laser Dentistry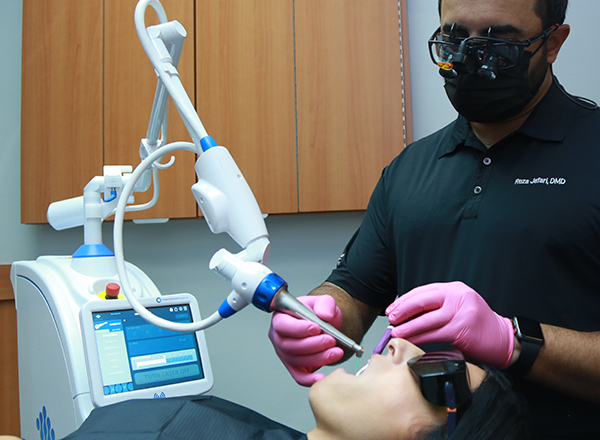 The Solea dental laser enables our team to quickly eliminate harmful bacteria from our patients' gums, and the instrument itself is so gentle that most people don't even need a local anesthetic. We're able to use the laser for many other kinds of procedures as well to speed them up and make them more comfortable, such as preparing the teeth for restorations and giving someone a transformative gum lift to help their teeth appear longer.
Cavity Detection System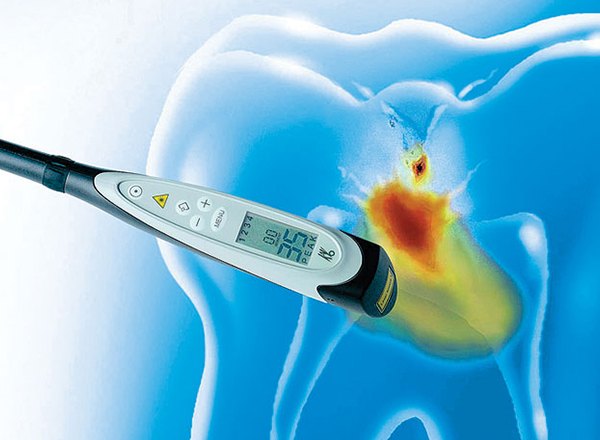 Rather than simply poking and prodding your teeth to search for cavities, we can now quickly scan them using DIAGNOdent. This special light reveals signs of enamel thinning or damage that would be easier to miss during a traditional exam. By finding problems earlier, we're able to treat them more quickly and conservatively, helping our patients preserve more of their natural teeth while also keeping them comfortable.