Dental Implants – Queen Creek, AZ
Top-of-the-Line Tooth Replacement
When a tooth goes missing, it's not just the visible crown that disappears, but the supporting root structure below it as well. In the past, most tooth replacements only bring back the crown, but this makes the new teeth much less stable compared to natural dental structure. Thankfully, dental implants fully address this problem, using artificial titanium tooth roots placed within the jawbone to support the replacement teeth above the gum line. For patients who are hoping to permanently put their tooth loss behind them, there is no better option, and they can get everything they need right here at Queen Creek Complete Dental. Our state-of-the-art dental office offers efficiency, comfort, and long-lasting, high-quality results. To learn more and schedule a consultation for dental implants in Queen Creek with Dr. Jafari, contact us today.
Why Choose Queen Creek Complete Dental for Dental Implants?
Digital Implant Placement Guarantees a Fast & Pain-Free Procedure
Treatment Designed to Look Great & Last for 30+ Years
Can Replace One Tooth, Multiple Teeth, or an Entire Smile
Benefits of
Dental Implants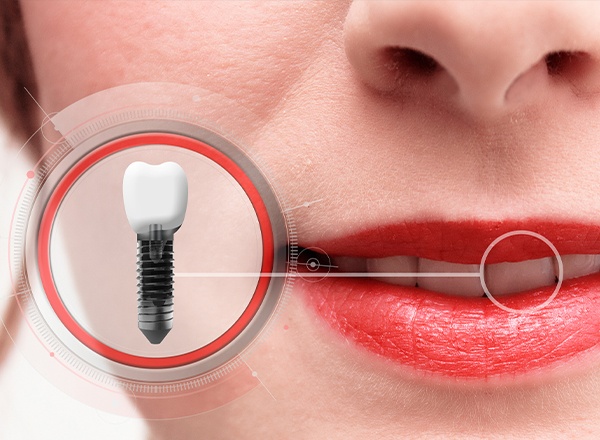 Because dental implants restore 100% of a missing tooth, they offer many advantages over traditional bridges and dentures:
Implant patients are able to eat whatever they like because their new teeth are rooted within the jawbone, meaning they won't slip over time.
Every implant root is topped with a custom-made restoration that's personally designed by Dr. Jafari, giving them a natural appearance that fully restores someone's smile.
Dental implants actually stimulate the jawbone and prevent bone loss, preserving the foundation of the remaining teeth.
When placed by a highly-trained dentist like Dr. Jafari, implants can be incredibly durable, lasting 30 years or more.
Indications for Dental Implants
No matter how many teeth you are missing, if you have a relatively healthy mouth and strong jawbone, you can get dental implants. Dr. Jafari can design your treatment to suit your individual needs:
Missing One Tooth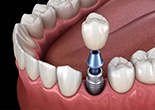 A single implant root can be placed into the jawbone, and this will be topped with a brand new crown. Unlike with a regular bridge, the nearby teeth don't have to be significantly altered to make room for the prosthetic.
Missing Multiple Teeth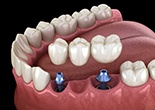 Consecutive missing teeth and even those located throughout the mouth can all be replaced using a minimal amount of implant roots that are attached to a bridge or partial denture. These implant-retained prosthetics fit more comfortably compared to removable ones. They have a more stable fit as well.
Missing All of Your Teeth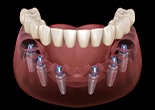 For patients with an unreliable full denture, it can be directly attached to their jawbone using just four to six implants, which means it will more reliably stay in place. We can also provide a completely new implant-retained prosthetic if necessary, creating a denture that is smaller yet enables a patient to have a stronger bite compared to a traditional one.
All-On-4/Teeth-in -a-Day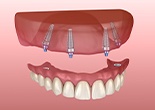 With the All-On-4 procedure, Dr. Jafari uses just four strategically placed implants to fully restore an entire row of teeth in a single appointment. The implants are positioned where the jaw is naturally thickest to maximize a patient's bone density, and then they're topped with a custom, lifelike denture.
Start to Finish Convenience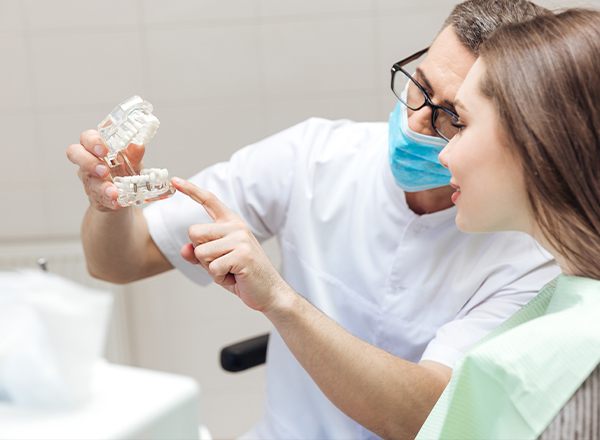 Dr. Jafari one of only a few dentists in the area who can both place and restore dental implants in his dental office. He also does so using the latest technology and techniques so that his patients' valuable time and comfort is prioritized. After taking a CT scan of a patient's mouth and jaw, he can create custom surgical guides so he's able to easily place a patient's prosthetic roots in the perfect locations. Then, using CEREC technology, he can mill someone's brand new teeth out of high-grade dental porcelain right in our dental office. This approach ensures a patient is able to get everything they need in the most convenient way possible.
Understanding the Cost of Dental Implants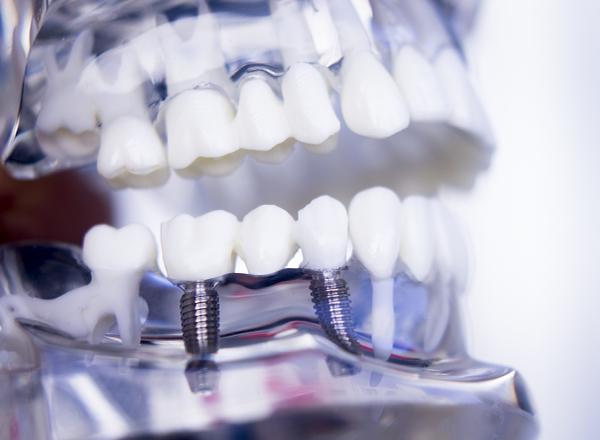 It's true that dental implants have one of the higher price tags compared to other tooth replacement treatments, but that doesn't mean that they aren't well worth the investment. Many patients agree that getting dental implants was a great decision, and because they last up to four times as long as traditional dentures and bridges, they're definitely one of the best investments you can make in your smile. Below, we've outlined a few cost-factors that could impact the price of your treatment.
Preliminary Treatments & Dental Implant Surgery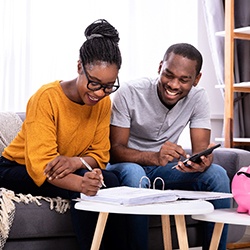 Some patients require preparatory procedures before they can undergo dental implant surgery, such as a bone graft, tooth extraction, or sinus lift. These all incur separate fees outside of the dental implant procedure. Once your mouth heals, you can undergo surgery, which will also incur a separate fee. The good news is that you don't have to pay for the entire treatment up-front, just each step of the process as it occurs.
The Parts of Your Dental Implants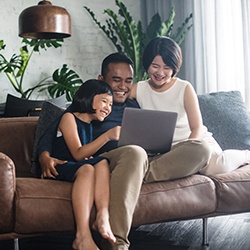 There are a couple different parts to your dental implants, including the implants themselves and the abutments, which are small, metal connector pieces that attach your restoration. These are typically made from titanium, but some people also choose to have these made from zirconia. During your initial consultation, we'll be sure to discuss each of your options, along with the price difference.
Final Dental Implant Restoration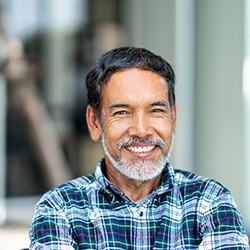 Finally, your dental implant restoration will be the final part of the treatment that you'll need to pay for. Depending on whether you just need to replace a single tooth with a customized crown or an entire arch of teeth with a full denture, the cost of your treatment can vary greatly. Once we examine your smile during your initial consultation and find out what type of restoration you require, we'll be able to break down the price details for this part of the treatment for you.
Does My Dental Insurance Cover Dental Implants?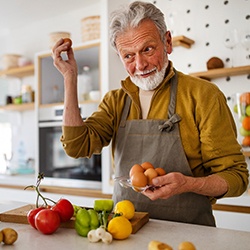 Not every dental insurance plan covers the cost of dental implants. In fact, most don't. However, they may cover certain parts of the procedure, like if you require a tooth extraction before you can receive the surgery. That's why it's always a good idea to contact your insurance company directly to ask. Our team is more than happy to help you do this. We're in-network with a number of major PPO dental insurance plans as well, so we can help you maximize your benefits.
Making Dental Implants Affordable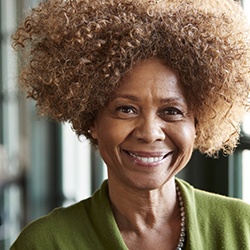 In addition to accepting dental insurance, our team offers additional financing through CareCredit and LendingClub. Both of these third-party financers offer flexible monthly payment plans at little to no interest to fit almost any budget. To save even more, we also offer an in-house savings plan that covers all of your basic preventive needs as well as offers a 20 percent discount on all dental work.
If you have any questions about starting your dental implant journey or need assistance working through any financial aspects of your treatment, feel free to contact our team!