Single Tooth Dental Implants – Queen Creek, AZ
Restoring the Entire Structure of Missing Teeth
Although missing a single tooth may not sound like a big deal at first, you'll quickly notice that having a gap in your smile can impact your day-to-day quality of life. Although many people missing one tooth choose to not have their tooth replaced, that's not always the best idea for the future health of your grin. Plus, because the root of your tooth will no longer be stimulating your jawbone and providing it with the necessary blood flow, you may also notice your facial structure beginning to change over time. This is due to jawbone deterioration. At Queen Creek Complete Dental, we offer implant-retained dental crowns that prevent this from happening and restore the entire structure of your missing tooth from the root upward.
Why Choose Queen Creek Complete Dental For Single Tooth Dental Implants?
Long-Lasting Tooth Replacement Solutions
In-Office Dental Implant Restoration & Placement
Digital Implant Placement For Maximized Precision
What are Your Single Tooth Replacement Options?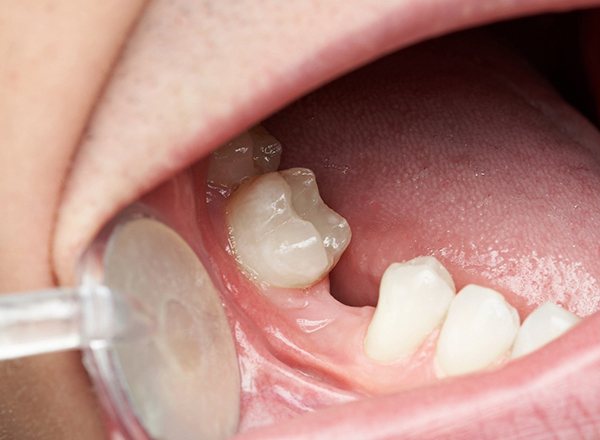 If you need to replace a single tooth, you have two tooth replacement options, depending on your unique needs:
Fixed Bridges: Dental bridges consist of two crowns on either side of an artificial replacement tooth called a pontic. The crowns are placed on the prepared natural teeth located on either side of the gap in your smile so you can eat and speak with ease. However, these only replace the portion of your missing tooth that lies above your
Implant-retained Crown: First, a dental implant will be placed below your gumline to replace the missing root of your tooth. Once your gums have healed and your implant has fused with your jawbone, your customized dental crown will be attached to your implant to restore the biting surface of your tooth and complete your smile.
The Benefits of an Implant-Retained Crowns
Dental implants in Queen Creek offer a variety of unique benefits for patients, which is why they come so highly recommended. Here are a few advantages you'll be able to enjoy:
Preserve the structure of your remaining natural teeth, because no alterations to them will need to be made in order to secure your implant.
Implants can last for over 35 years with the proper maintenance and care.
Implant-retained crowns completely restore the function and look of your smile.
Implants preserve your jawbone and facial structure.
Are You a Good Candidate For Implants?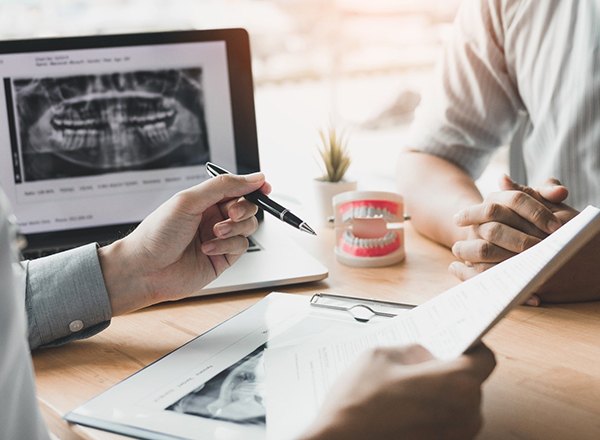 The best way to learn whether you're a good candidate for an implant-retained crown is to schedule a consultation with your dentist in Queen Creek. During your appointment, they will assess the density of your jawbone, the health of your teeth and gums, and your medical history to determine whether a fixed bridge or dental implant is the best option for you.