TMJ/TMD Therapy – Queen Creek, AZ
Trusted Solutions for Jaw Pain & Headaches
Problems like tooth loss, crooked teeth, and unconscious teeth grinding during sleep can all cause a lot of stress to be placed on the muscles of the TMJ (temporomandibular joint), which are the small hinges located right in front of your ears that control your bite. This can lead to tension and strain that manifests itself as constant jaw pain, popping and clicking, and even frequent migraines. If any of these symptoms sound familiar, call Queen Creek Complete Dental for TMJ/TMD therapy in Queen Creek today. Dr. Jafari looks forward to providing you with high-quality care that's both convenient and comfortable.
Why Choose Queen Creek Complete Dental for TMJ/TMD Therapy?
Most Treatments Completed in 1 Day
Custom-Made Mouthguards for Each Patient
Warm, Friendly, & Highly-Skilled Staff
Diagnosis & Treatment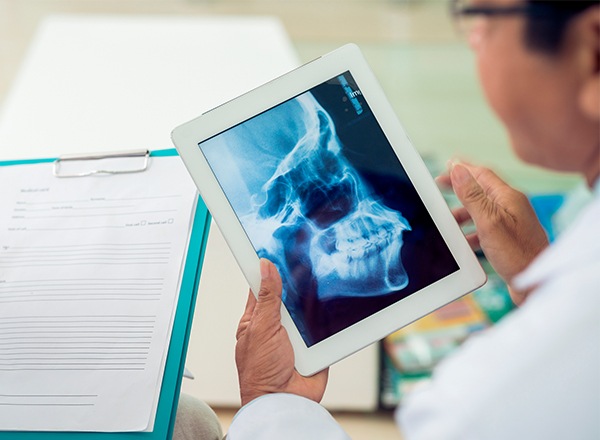 For many patients experiencing TMJ-related pain, their first question is, "Why?" All the dental issues we mentioned above can throw off the delicate balance of the bite, causing the teeth to come together in a way that puts pressure on the jaw muscles that they just aren't designed to handle. Dr. Jafari can examine the joint using X-rays and mobility tests to determine what is exactly causing the problem so he can design the ideal treatment plan.
Equilibration/ Occlusal Adjustments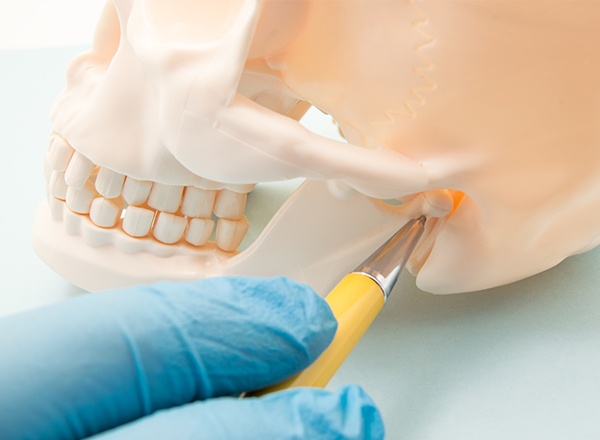 An equilibration's main goal is to rebalance the bite so that the muscles of the face and jaw can function normally and are able to relax when they should (which is whenever you're not eating, speaking, laughing, etc.) Dr. Jafari can do this by replacing any missing teeth, adjusting the width or height of existing dental restorations, and slightly reshaping a natural tooth so that the teeth come together properly, which should alleviate painful symptoms.
Occlusal Splints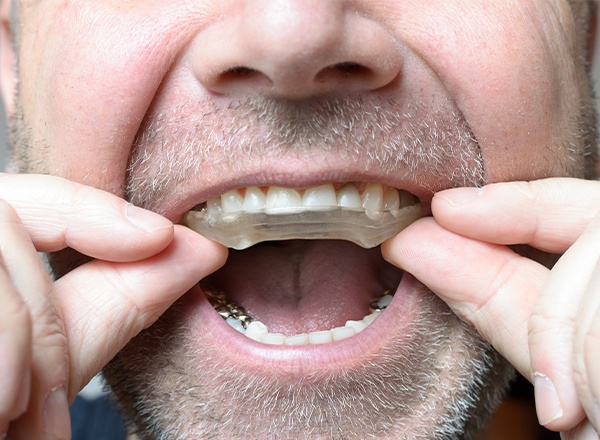 Occlusal splints help treat TMJ-related issues in two different ways. Worn only to bed, these custom-made oral appliances slightly adjust the lower jaw to take any pressure off of the strained muscles, allowing them to relax and heal, and they also prevent nighttime teeth grinding, which is often a big cause of TMJ-pain. After just a few weeks or months of use, a patient should experience noticeable improvement.