March 15, 2022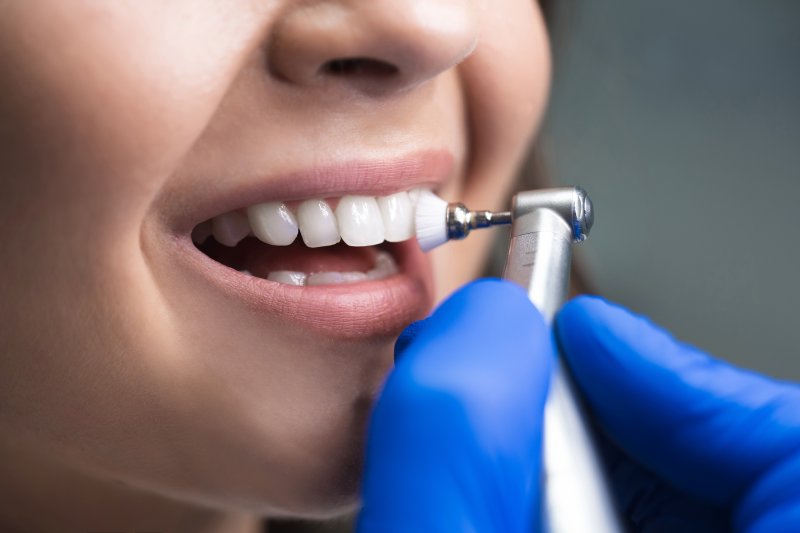 With spring comes warmer weather and longer to-do lists of things to get done around the house. As you begin making your plans, you'll want to make sure that your oral care habits are keeping your mouth free of dental disease. While most people don't think of dentistry during this time of year, you don't want to miss your spring cleaning in Queen Creek or these crucial tips to making your care at home easier and more productive.
Give Yourself an Oral Care Upgrade
Manual toothbrushes are perfectly capable of removing plaque at home, but sometimes having an electric option is easier and more fun for people to use. Not only can an electric toothbrush quickly break down plaque, but it's ideal for those who have poor dexterity, making tasks like brushing more difficult.
Furthermore, using a water flosser in tandem with flossing (not replacing it) ensures no food debris is left behind in between your teeth. These devices are relatively affordable and a great way to upgrade your routine.
Finally, if you aren't using an alcohol-free oral rinse already, adding one to your oral care regimen can not only strengthen teeth (if it has fluoride) but it can leave you with fresh smelling breath – a great way to start your day!
Examine Your Current Brushing and Flossing Habits
When it comes to oral care, technique is incredibly vital to keeping plaque at bay. For example, if you are not doing all of the following, that means there's room for improvement:
Brush for at least two minutes at a time (don't brush too hard)
Brush twice a day (ideally with a fluoridated toothpaste)
Floss at least once a day (making sure to not snap the floss upon removal)
Use soft-bristled toothbrushes only (harder varieties can damage teeth)
Swap out your toothbrush every three to four months (or when the bristles start to become frayed)
Since this is not an exhaustive list, it's best to speak with a dental professional on other ways to prevent dental disease. The perfect time to do this is during your routine exam and cleaning!
Make Sure a Dental Cleaning is on Your Calendar
Even if you have the most thorough at-home oral care possible, you won't be able to match a professional cleaning from a dentist. Not only are the tools they use incredibly effective at removing plaque, but they can also break down tartar, a calcified form that no amount of brushing can handle.
Your routine checkup also gives the dentist a chance to perform an exam. They'll closely evaluate your teeth, gums, and other oral structures for the early signs of dental disease.
With a professional's care, you can have peace of mind this spring knowing your oral health and dental habits are in good shape. Schedule today and speak with a dentist one-on-one!
About Queen Creek Dental Care
Dr. Jafari, Dr. Ferreira and the team members of Queen Creek Dental Care are dedicated to creating the best patient experience possible. Whether you're visiting for an exam and teeth cleaning in Queen Creek this spring or in need of more complex dentistry to resolve your concerns, you can expect a kind, caring, and attentive office every time you visit. To schedule an appointment, you can contact them through their website.
Comments Off

on Why Should You Reexamine Your Oral Care Habits in Spring?
No Comments
No comments yet.
RSS feed for comments on this post.
Sorry, the comment form is closed at this time.