September 22, 2022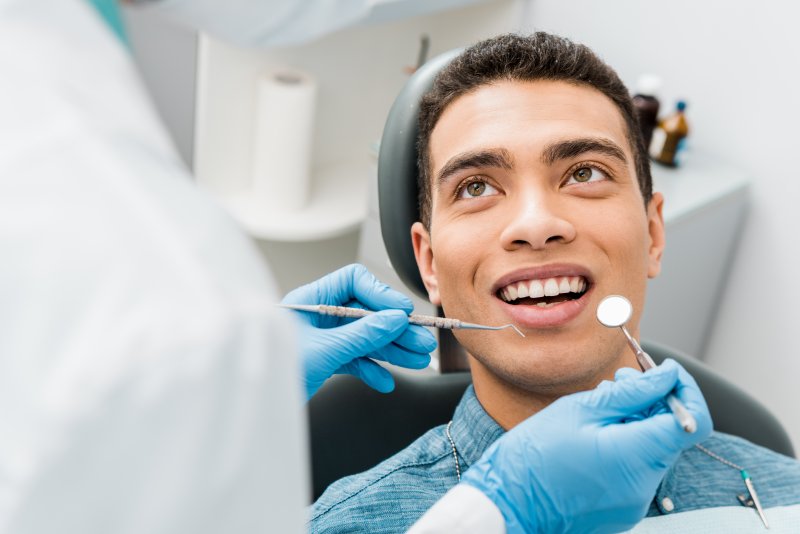 As you might know, many people don't see their dentist regularly. Some believe fewer visits will save them money overall. Others, meanwhile, think their teeth will be fine with less frequent dental checkups. However, you have good reason to attend these six-month meetings. Your dentist allows for the early detection of oral health problems in Queens Creek. To learn more, here are four benefits to visiting your dentist twice yearly for checkups and cleanings.
It Would Spare You Pain
Regular dental appointments keep minor issues from becoming major ones. In doing so, they prevent the discomfort of serious oral health problems.
Consider cavities, for instance. While they can start with mild toothaches and soreness, they can lead to sharp and severe pain if left untreated. The discomfort would worsen if a cavity developed into a tooth infection. Plus, the necessary treatment would be invasive.
Thankfully, a dentist can detect a cavity before it gets too bad. That way, they'd spare you from the pain of your tooth and invasive procedures.
It Could Save Your Life
Poor oral health doesn't just affect your teeth and gums; it can be life-threatening in some cases. For example, gum disease patients are at higher risk of heart attacks and strokes. Similarly, it's possible to develop oral cancer inside your mouth.
Preventive dental checkups, though, make these outcomes far less likely. For one, they can keep you from getting gum disease in the first place. A dentist can also identify conditions like oral cancer — which is treatable if detected early.
It Lowers Your Expenses
While you might think fewer checkups mean more money saved, it's actually the opposite. Indeed, getting less preventive care will only raise your expenses.
Whatever the cost of dental checkups, treatments for preventable conditions are more expensive. This fact is due to how the procedures involve more specialized knowledge. As such, a few checkups over the years won't be as pricy as one complicated emergency service.
It Makes Socializing Easier
Waiting too long to get a checkup won't just hurt your health; it'll also lead to things like a crooked smile or stained teeth. In that case, you might get less confident in your appearance and feel awkward around others. Studies even show that those with poor-looking smiles suffer from poor self-esteem. At its worst, this decline in mental health could affect your relationships and even lead to depression.
Preventive care, though, can boost your teeth's looks. Many dentists offer teeth cleanings that lead to fewer tooth stains. They also recommend ways to keep your smile straight.
As you can see, early detection of oral health problems is vital. That said, remember to visit your dentist for your next checkup!
About the Practice
Queen Creek Complete Dental is based in Queen Creek, AZ. As led by Drs. Reza Jafari and Sierra Ferreira, the practice offers comprehensive dental services for its patients. To that end, its staff can perform preventive, cosmetic, and restorative dentistry, including emergency procedures. The Queen Creek team is also a qualified provider of Invisalign clear aligners. For more information or to book an appointment, you can reach them on their website or by phone at (480)-722-1200.
Comments Off

on Why is Early Detection of Oral Health Problems Important?
No Comments
No comments yet.
RSS feed for comments on this post.
Sorry, the comment form is closed at this time.