February 1, 2023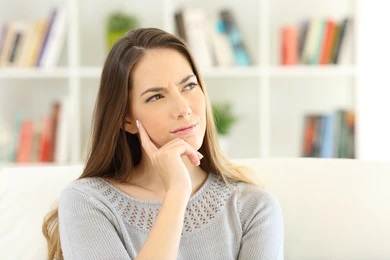 If you have been on the lookout for a replacement for missing teeth, you're likely familiar with dental implants. These titanium screws are one of the most popular ways to replace missing teeth and the only option that replaces the crown and the roots of the tooth. But, if you have lost one of your front teeth, you may be wondering if implants are the best option for you. Continue reading to learn if it's possible to get dental implants for your front teeth.
               
Is It Possible to Get Implants for Your Front Teeth?
Dental implants can be used to replace any tooth, no matter where it's located in your mouth. The process of replacing a front tooth will go the same way as with any other tooth.
A small incision will be made in the gums so your dentist or oral surgeon can access the jawbone. They will then insert the prosthetic into the jaw, where it will spend the next four to six months fusing with it through a process called osseointegration. A restoration, such as a dental crown or bridge, will be placed once you're done healing.
4 Benefits of Dental Implants
You are able to get dental implants for your front teeth, but why should you? Some of the benefits of dental implants include:
A natural-looking smile – Dental implants are color-matched to the rest of your smile. The restorations will also be made from a material that mimics the look of tooth enamel. This means that they will seamlessly blend in with the rest of your beam.
A youthful face – Your jawbone will begin to erode due to lack of stimulation if you're missing teeth. Dental implants help keep your jawbone healthy as well as prevent the changes in facial shape that come with erosion.
Easier eating – Since dental implants are permanent and stable, this means that you can eat almost anything without issue. Be sure to consume tooth-healthy foods to promote a healthy smile, such as lean meats, fresh fruits and veggies, fish, nuts, and dairy products.
A smile that lasts – Implants can last a lifetime with proper care. This includes brushing twice per day, flossing nightly, eating well, avoiding bad oral habits like smoking, and seeing your dentist every six months.
About the Practice
The team at Queen Creek Complete Dental takes pride in helping patients keep their beams healthy. They offer a range of treatments, such as dental implants for your front teeth or to replace missing teeth in other parts of your mouth. They can also teach you about the best way to care for your smile so you can make your implants last as long as possible. Are you ready to set up an appointment with Queen Creek Complete Dental or do you want more information on dental implants? If so, call their office at (480) 722-1200 or visit their website.
Comments Off

on Can You Get Dental Implants for Your Front Teeth?
No Comments
No comments yet.
RSS feed for comments on this post.
Sorry, the comment form is closed at this time.