October 13, 2022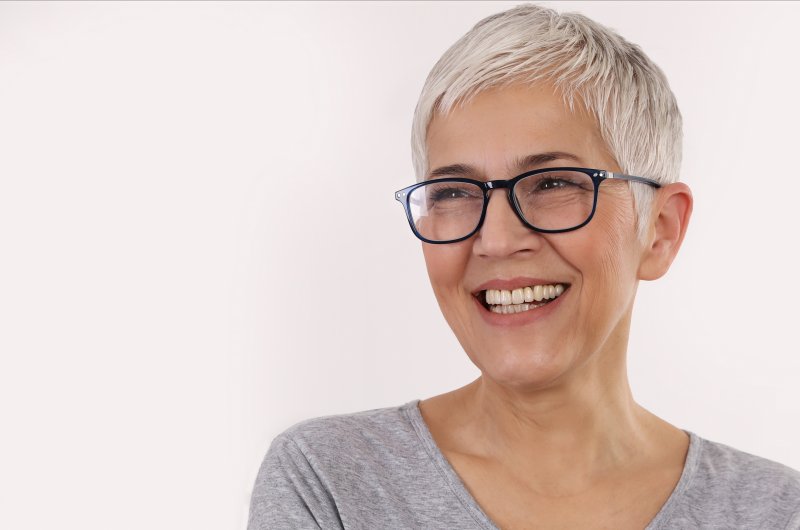 When you get something brand new it's natural to get tunnel vision. You can easily start to forget about the little things. If you get a new car, you could spend all your time waxing and buffing it but forget to check your tire pressure.
Similarly, when you get new dental implants, you might focus on brushing and flossing and completely forget about other important best practices. That's a shame because your vitamin intake, especially of vitamin D, can contribute a lot to the success of your implant. It's worth taking a closer look at why vitamin D is so essential, and how to be sure you're getting enough of it. Here's a guide to help you do just that.
Why is Vitamin D Important?
There are two big things that are critical to your implants' long-term stability. Those things are gum health and bone health, and vitamin D contributes to both.
Bone Health
Your dental implant connects directly to the jaw, and its integrity depends upon the bone's ability to heal. This process is called osseointegration. The most common point of failure for an implant is in the weeks after the initial surgery due to improper healing. Even if your implant stays in place, a slow rate of osseointegration means a longer recovery time, which is never any fun.
A vitamin D deficiency can impede osseointegration by preventing the absorption of calcium and phosphorous, both of which are deeply important to bone health. In that way, ensuring you have sufficient vitamin D is key to a faster recovery time, and to the chances of your implant's success.
Gum Health
The other most common way an implant can fail is due to infection, specifically peri-implantitis. This occurs when bacteria find their way under the gum layer, either during the surgery or due to poor oral hygiene afterward. In advanced stages, this infection can cause gum loss and bone decay, compromising the integrity of the implant. Vitamin D is beneficial to the body's immune system and has an anti-inflammatory effect, thereby preventing minor infections from escalating into something serious.
3 Tips for getting Vitamin D
Vitamin D is important for many reasons, so it's lucky that you can get it in several different ways:
Sunlight is the most common way to get vitamin D. During the winter months, or when the sun isn't shining, UV lamps have also been shown to contribute to vitamin D production.
There are several foods that contain vitamin D like mushrooms, eggs, and salmon.
You can take a vitamin D supplement, though the necessary dosage varies from person to person. Consult your physician to figure out what would be best for you.
While vitamin D is easy to get, you can become deficient if you aren't careful. Don't get tunnel vision; make sure to implement more than just a solid brushing and flossing routine so you can enjoy your dental implants for as long as possible.
About Our Practice
At Queen Creek Complete Dental, we want to offer you and your family everything you need to have your perfect smile. Our dentists, Dr. Jafari and Dr. Ferreira, are cosmetic dentistry experts who can deal with any issues you may have regarding your restorations. If you have any questions about how to take care of your dental implants, we can be reached at our website, or by phone at (480) 722-1200.
Comments Off

on Why Vitamin D is the Secret to Healthy Dental Implants
No Comments
No comments yet.
RSS feed for comments on this post.
Sorry, the comment form is closed at this time.